Hi! We are Janine Mergler and Alex Mergler, a mum and son team who run the Get Out with Kids website. We started this website when Alex was 11 years old because he wanted to help families find fun things to do with their kids both locally and when they travel. Get Out With Kids is about reviewing all the best kid friendly things to do in Melbourne, Sydney, Brisbane, Adelaide, Perth, Canberra, Hobart and  Darwin with kids. You can trust our reviews and articles! Why? We know… because we go! We actually go and visit these places so we can tell you about our experiences there.
Who are we?
Janine has a wealth experience in the family space, running the popular Families Magazine in print and online for over 10 years! I write for other websites like Homely and I am a regular contributor to Channel 9 News. I bring them stories about what to do over the school holidays, how to save money eating out, as well as playground opening events.
Alex is well travelled, having been to 23 countries in the last 16 years. He is currently at high school and studying for his Recreational Pilots License as he hopes to be a commercial pilot in the future.
In 2023, Alex invited Rain Voicu to join our team. Why? Because she too is a high school kid who likes to 'get out' and wants to share her expertise with families! Rain has a wealth of travel experience too and is creating a large article portfolio as she will be a professional writer when she finishes school!
We love to travel! So you are going to find lots of reviews of places that we have been to across Australia and in South East Asia: Singapore, Malaysia, Thailand, Cambodia, Vietnam and … to begin with. We are quite fond of Japan and New Zealand too…
We've hunted high and low and personally visited a number of the places on our website to bring you trustworthy, accurate information to help you make informed choices.
On our website you will find: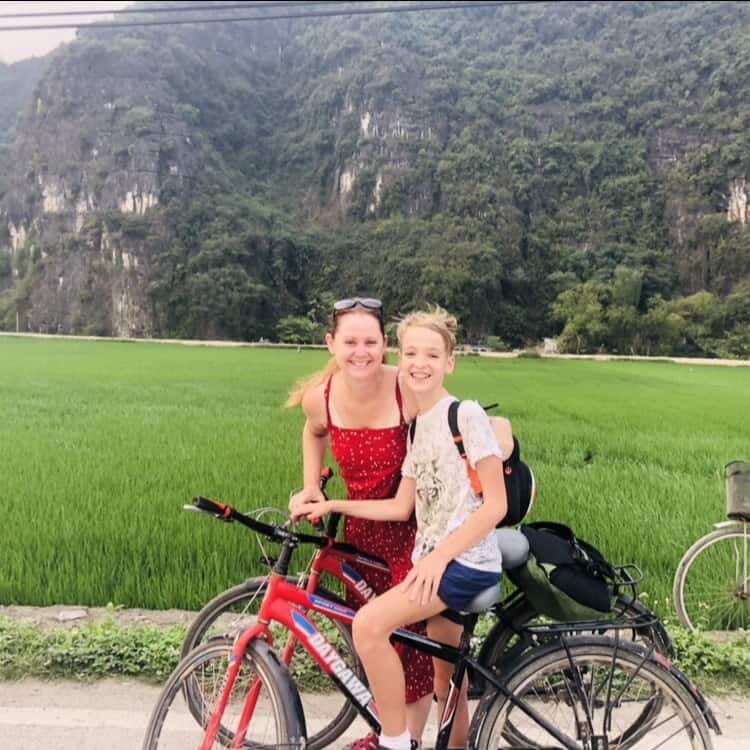 Together aim to give you a detailed look at the places we go with our opinion of the facilities. We invite you to submit your suggestions too! Get Out with Kids are the trusted experts in things to do with kids and have regular appearances on Channel 9 (via our other website Families Magazine), especially talking about eating out with kids and school holiday activities. We also enjoy writing for our friends' websites and sharing our knowledge with them too!
Thanks so much for dropping by – it's great to have you here, and we hope you enjoy our articles & reviews. If you are looking to contribute or advertise with us, we would love to hear from you too!
Alex Mergler – Chief Play Maker (aged 16)
Rain Voicu – Chief Writer (aged 16)
Janine Mergler – Editor (aged more than 16!) ?
Meet the Team