Are you looking for the very best day trips from Melbourne for families? If yes – then read on, because in this guide we have listed all the best Melbourne day trips. Whether you're a Melbourne local or visiting from out of town, after reading this guide, you'll have plenty of inspiration for some easy day trips from Melbourne the whole family will love.
20 of the Best Day Trips from Melbourne for Families
With most of our suggestions for day trips around Melbourne, you can choose to make it a DIY and drive yourself or sit back and relax by booking one of the awesome Melbourne day tours. 
Great Ocean Road Day Tour from Melbourne
One of the most popular and best day trips from Melbourne is to drive along the Great Ocean Road and see all its iconic landmarks. However it does makes for a long day, so probably best to book a Great Ocean Road day tour from Melbourne and let someone else take care of all the driving.
Most of these day tours from Melbourne are at least 12 hours in duration and include stops at all the best attractions along the 243 kilometre scenic drive. Some of the places you'll see are the 12 Apostles, The Lord Ard Gorge, Shipwreck Coast – London Bridge, Razorback and Port Campbell.
If you have time, we'd recommend you drive yourself and maybe spend a day or two exploring all the sites – but if you only have time for a 1 day trip from Melbourne – click here for a Great Ocean Road / 12 Apostles day trip.
The Great Ocean Road is on many people's bucket list and makes for a great Melbourne day trip tour.
Snow Day Trips from Melbourne
If you happen to be visiting Melbourne during the winter months, make the most of the cold weather and do one of the snow day trips from Melbourne. It's a long day, but so worth it to see the kids playing in the snow. The best options are to do a Lake Mountain Melbourne day tour or one of the Mt Buller day trips from Melbourne.
Lake Mountain is the closet snow resort to the Melbourne CBD and, during one of the snow day tours Melbourne offers, you can play in the snow, go toboggan riding, build a snowman, have a ski lesson or walk to the top of the mountain for great views.
Mt Buller is a little further away from the CBD, but still totally worth it. During the Mt Buller day tours Melbourne offers, you can have a go at skiing and snowboarding as well as explore the village with it's open fires in quaint little bars and restaurants.
So, if you're in Melbourne and the weather is freezing make the most of it and visit the snow.  Melbourne winter day trips are the best!
Phillip Island Day Trip from Melbourne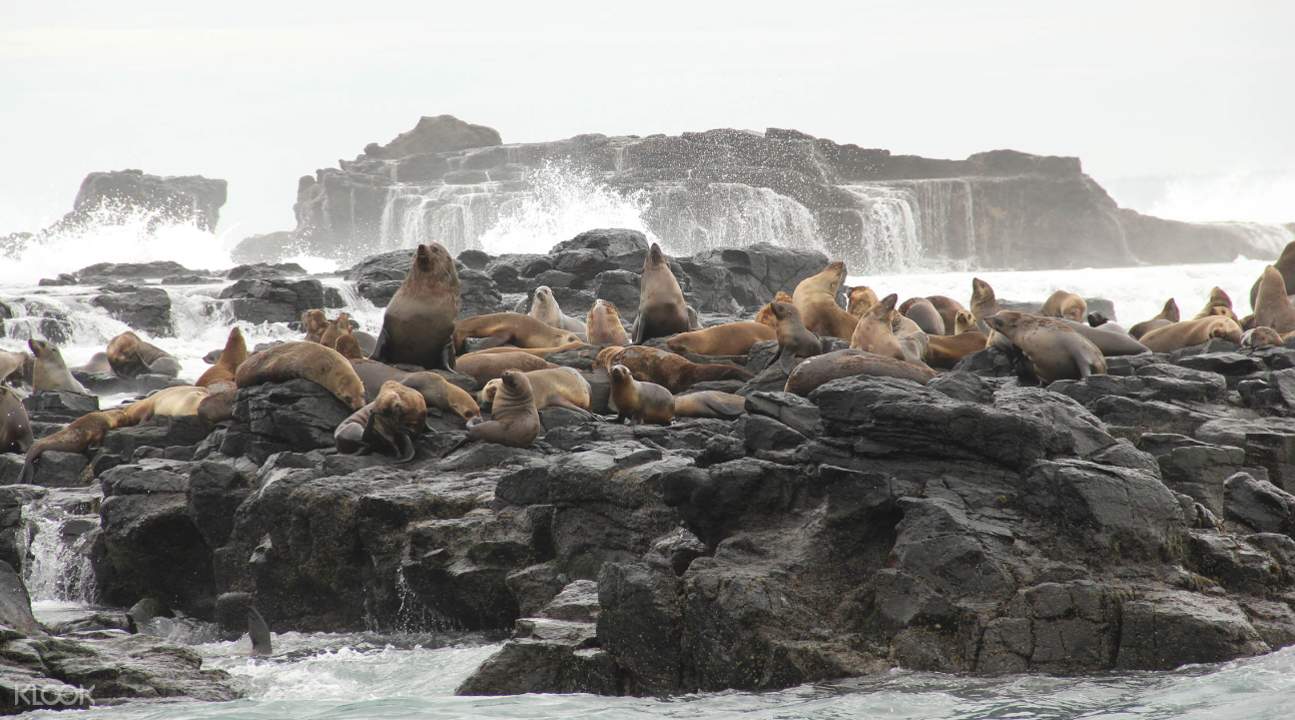 For families you really can't beat a Phillip Island day trip from Melbourne. Even better if you can stay on Phillip Island for a few days, but if you're short on time don't miss the opportunity to take the kids on a Phillip Island day tour from Melbourne – they will just love seeing those adorable little penguins!
While we know the drawcard to Phillip Island is those super cute penguins, there is so much more to Phillip Island. Other things you might like to do on Phillip Island include a cruise to see the seals at Seak Rock, eat all the yummy chocolate at the Phillip Island Chocolate Factory, or be wowed at A Maze'N Things.
You can of course join a Phillip Island one day tour from Melbourne – or drive yourself.  If you do decide to join a Melbourne 1 day tour, there is the option for a full day tour which includes various other activities during the day before the Penguin Parade. If you're super short on time you can join a shorter tour which leaves Melbourne in the afternoon and just takes you to see the Penguins. If you do go yourself make sure to pre book your Penguin Parade tickets here.
If you only have time for just one of the day trips out of Melbourne – make it a visit to Phillip Island to see the penguins.
Melbourne to Mornington Peninsula Day Trip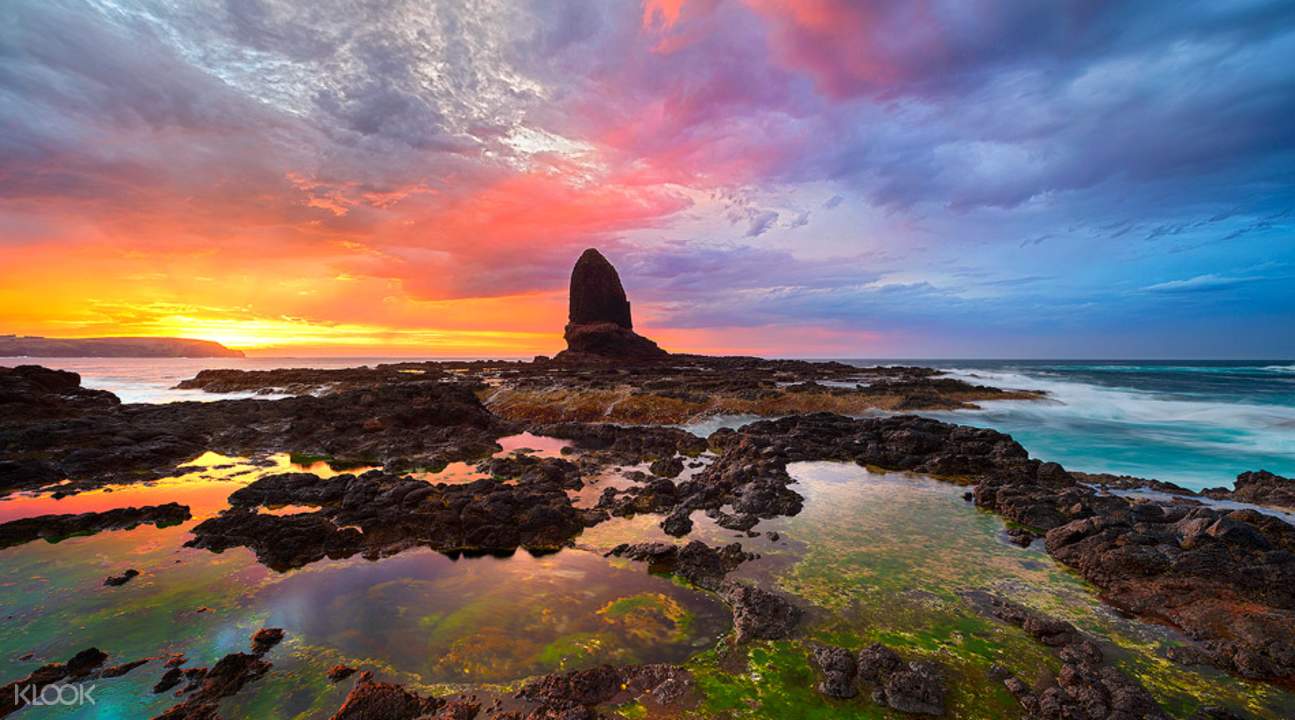 Just a one hour's drive from Melbourne is the Mornington Peninsula, which is a fabulous one day trip, Melbourne offers. Either plan a DIY Melbourne to Mornington Peninsula day trip or let someone else do all the organising and join one of the day tours to Mornington Peninsula from Melbourne.
While you're visiting the Mornington Peninsula go to Murrays Lockout, visit Point Nepean National Park and see the coloured bathing boxes in Portsea. Or why not indulge in some wine tasting, pick fresh strawberries at a farm, relax in some hot spring pools or take in the stunning panoramic views of the Peninsula and Port Phillip Bay on the Arthurs Seat Eagle Gondola. You can even take the kids snorkeling to see the rare Seadragons.
Healesville Sanctuary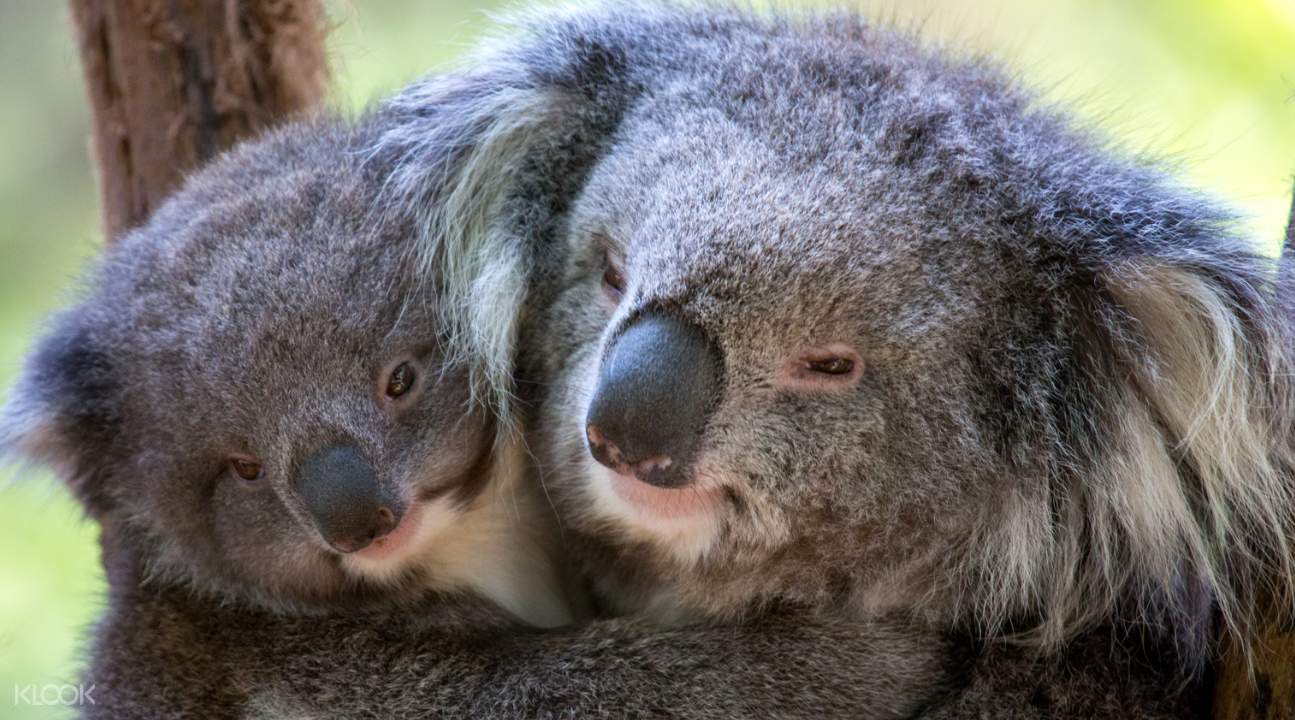 Just 52kms north east of the Melbourne CBD is the Healesville Sanctuary which makes for one of the easiest day trips from Melbourne by car. This sanctuary is dedicated to fighting extinction of native wildlife and is a great opportunity for the kids to get up close to the animals.
While you're in the area check out the lovely countryside. There are plenty of places to eat in Healsville, but if you're looking for somewhere child friendly, try A Wanda Inn which combines modern Australian and Japanese cuisine.
Fairy Park
For families with young children after inspiration for one day trips from Melbourne consider Fairy Park. Fairy Park is about an hour's drive from the Melbourne CBD, and is a land all about the telling of stories, myths and legends.
This is a great place for families with little children, as they will love exploring all the different areas. Attractions include Camelot Adventure Playground, Fairytale Land, model trains and a kids castle. Spend a couple of hours or the whole day and immerse yourself in fairy tales.
While you're in the area and fancy grabbing something to eat, Del Rios Winery offers a casual dining option with loads of room to move.
Puffing Billy Melbourne Day Trips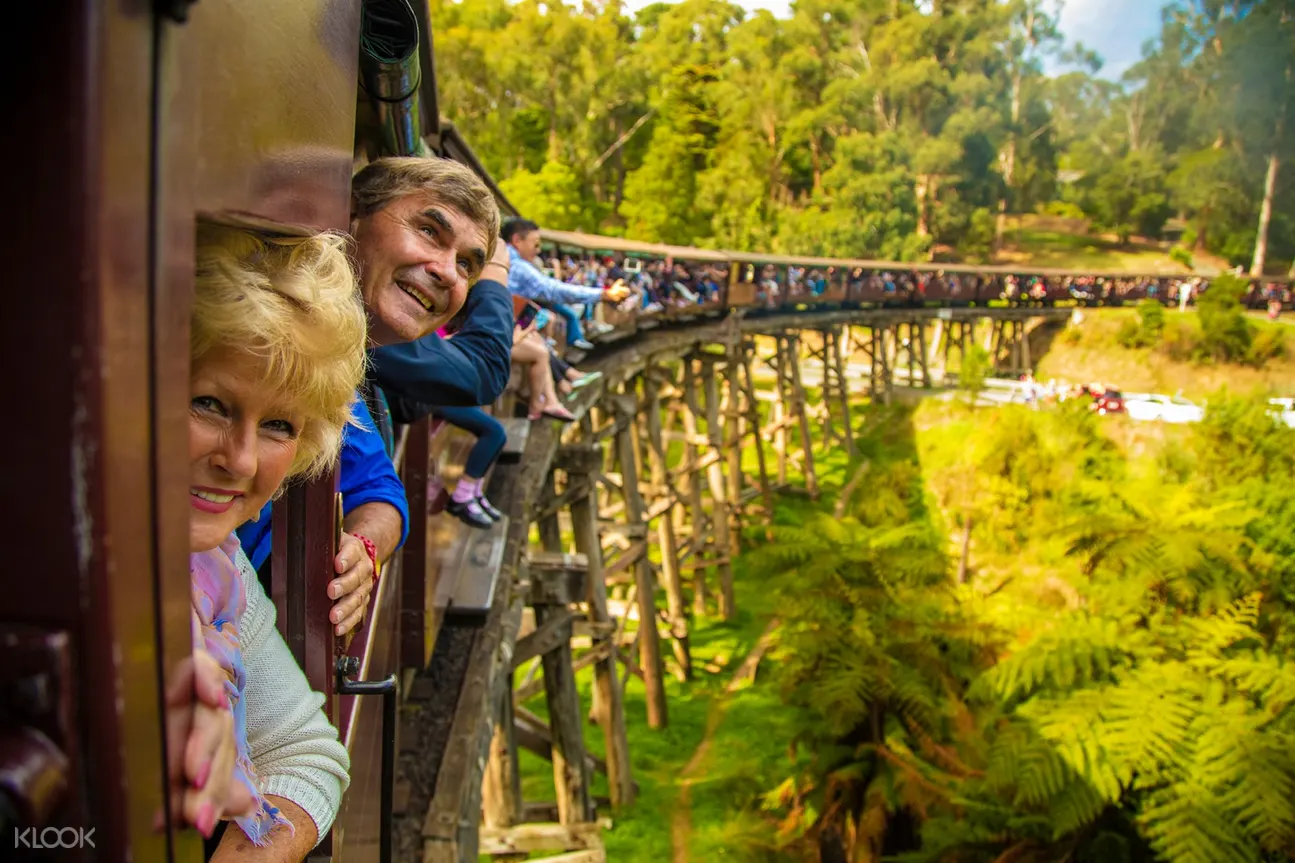 If your children are young and you're looking for the best short day trips from Melbourne, the Puffing Billy steam train is the perfect idea. The 100 year old Puffing Billy is only 40 minutes from Melbourne and the tour only takes a few hours, making it perfect for little ones who tire easily.
Kids will love hanging their legs over the edge of the train car as you putt along through the beautiful Dandenong ranges, making it one of the best half day trips from Melbourne
If you have older kids try the full Puffing Billy Melbourne day trips, which combine a ride on the iconic steam train with a Healsville Sanctuary visit or wine country tour. 
Yarra Valley Day Trip from Melbourne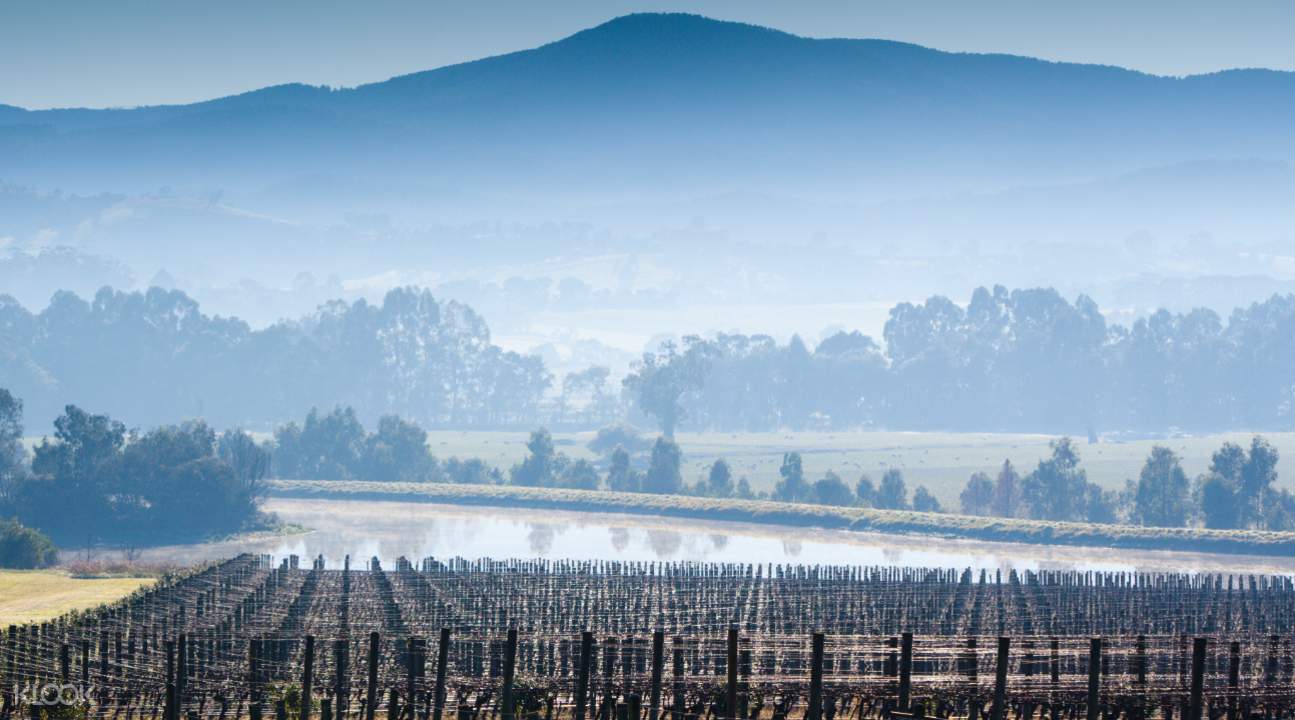 When it comes to Melbourne day trip ideas the Yarra Valley is a popular choice for many people.    While most people associate the Yarra with a Yarra Valley wine tour, there are various things to see and do, making it one of the great Melbourne day trips with kids.
While you're in the Yarra visit some wineries and breweries, stop in at the dairy and try some cheese and the kids will love stopping off at the Yarra Valley Chocolaterie and Ice Creamery.  Better yet take a Yarra Valley tour so you can enjoy a glass of wine or two without concern.
If you do decide to join a Yarra Valley Tour, be sure to check the terms and conditions though as some tours are for adults only!
Werribee Open Range Zoo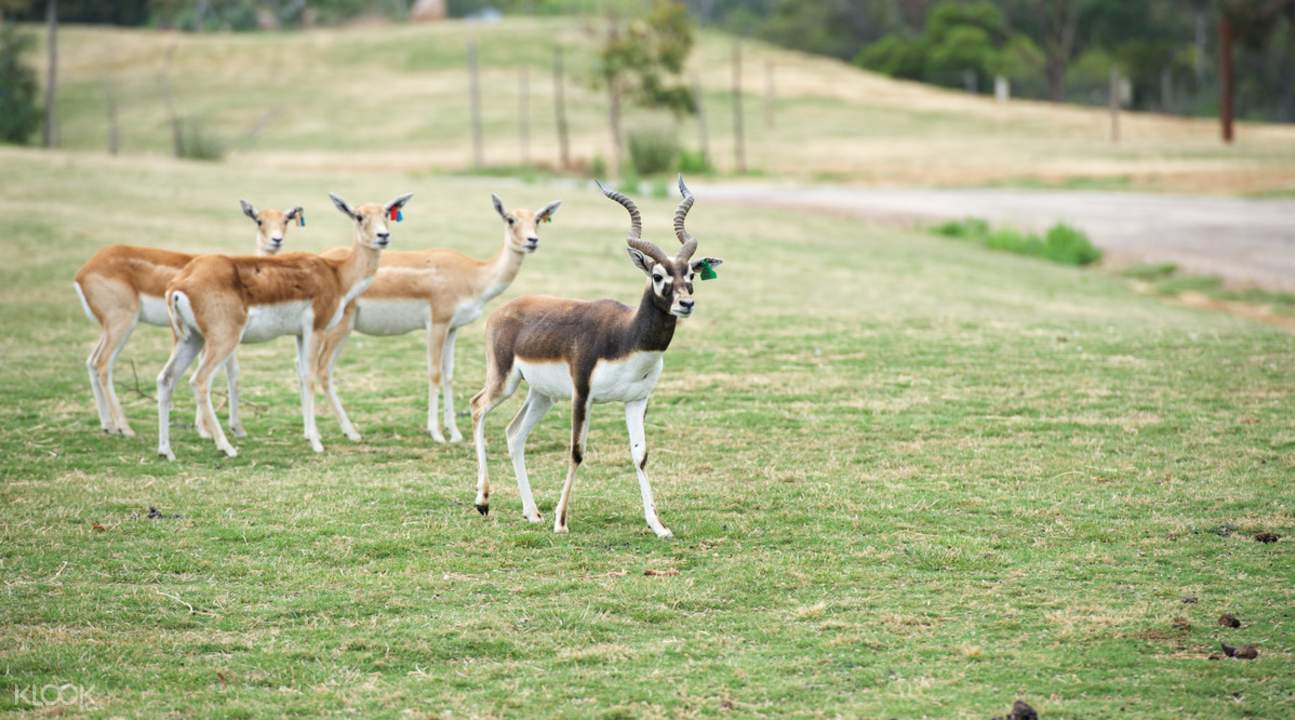 If you're looking for fun day trips near Melbourne to entertain the kids, the Werribee Zoo is only a 30 minute drive from the city but you'll feel like you're a world away.
Travel on the safari bus through Australian grasslands to spot koalas and kangaroos. Then, the guided Africa tour will have you getting up close with giraffes, rhinos, lions and so much more.
For some extra fun, the sunset tour includes dinner and an African dance performance.  If it's a special occasion, the fully inclusive slumber party experience lets kids enjoy breakfast whilst watching the animals roam free.
Melbourne Zoo
Kids love animals and a visit to Melbourne zoo is one of the best day trips in Melbourne and sure to thrill kids of all ages. From penguins to tigers and elephants to butterflies, there really is something for everyone.
A particular highlight is the chance to get close to the endangered and incredibly beautiful Sumatran Orangutans and teach kids all about conservation efforts. If you really want to impress the kids, book them an up close Kangaroo encounter and make their day!
It's easy to see why so many consider it one of the best family day trips from Melbourne!
Grampians National Park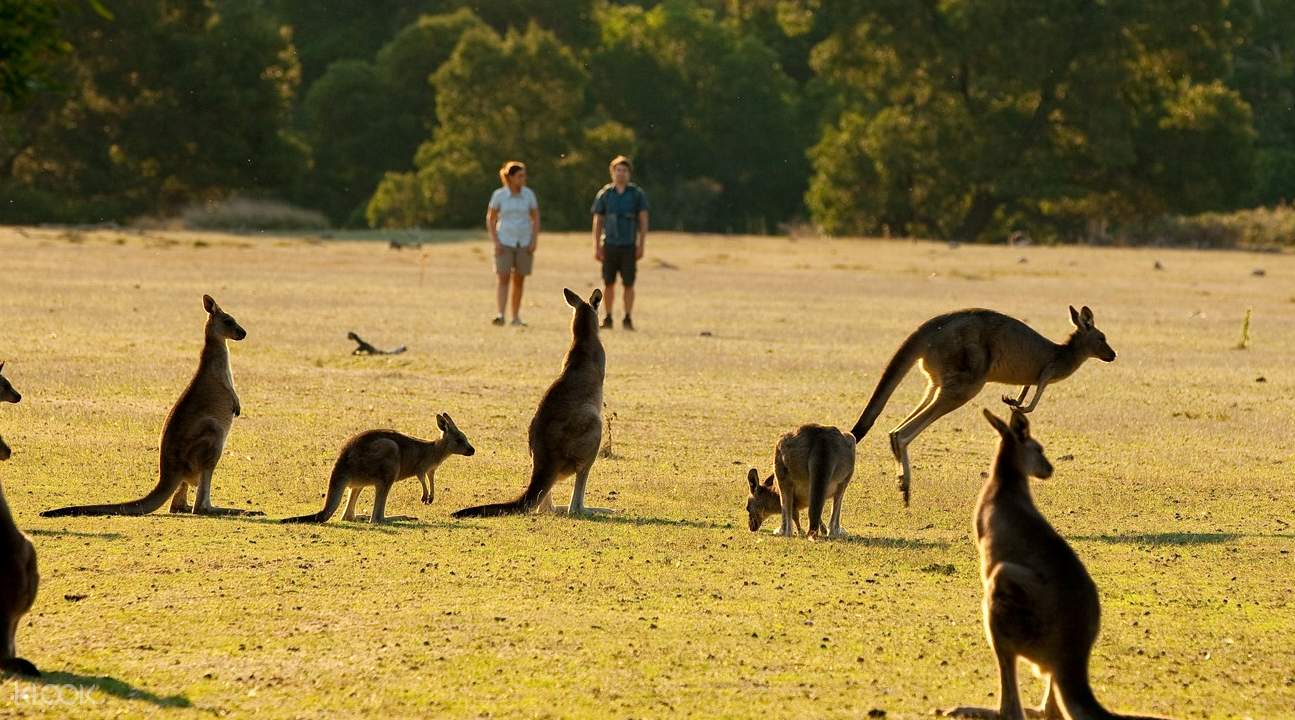 The Grampians National Park is one of the best Melbourne day trips with kids that love to be outdoors hiking and exploring. Enjoy various lookouts with incredible panoramic views over the landscape as well as an easy hike into the beautiful Grand Canyon.
This is one of the best day drives from Melbourne and you can easily explore the area on your own.  However if you don't want to miss anything join a guided Grampions tour. On a guided tour, you'll have the best chance of taking in all the falls, lookouts and be shown where to spot some native wildlife as well as getting a delicious morning tea and lunch included.
Melbourne One Day Tours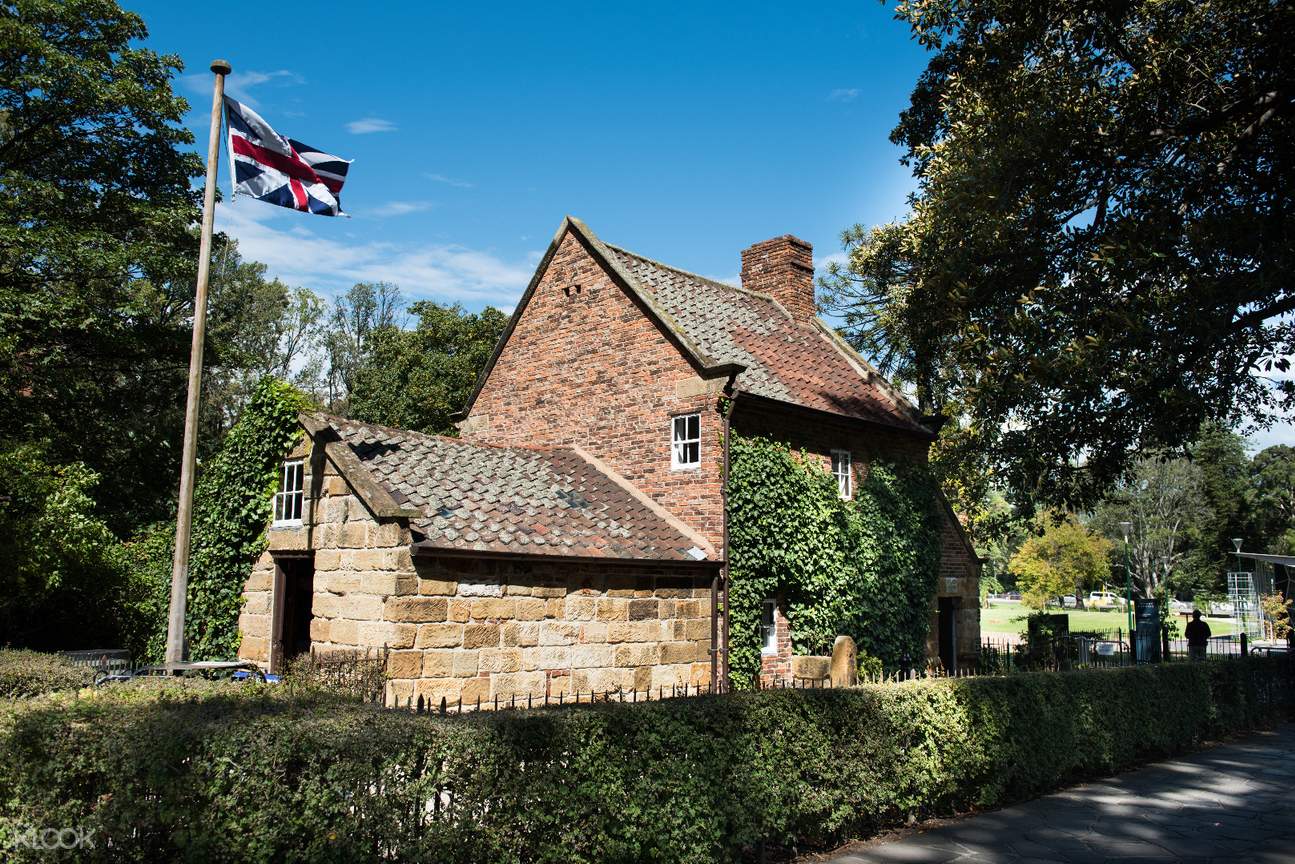 Even if you only have one day in Melbourne, don't panic! You can still get around to see the highlights. You can either take one of the guided Melbourne city day tours or choose to explore the city at your own pace.
The Melbourne city sightseeing bus makes it really easy to see Melbourne in a day. You can choose either a 24 hour or 48 hour pass and hop on and off the bus at one of the 25 major attractions on your one day trip around Melbourne.
If you want the best of both worlds, take one of the Melbourne half day tours like this one and you'll still have the afternoon to explore on your own.
Sovereign Hill and Ballarat Day Tour from Melbourne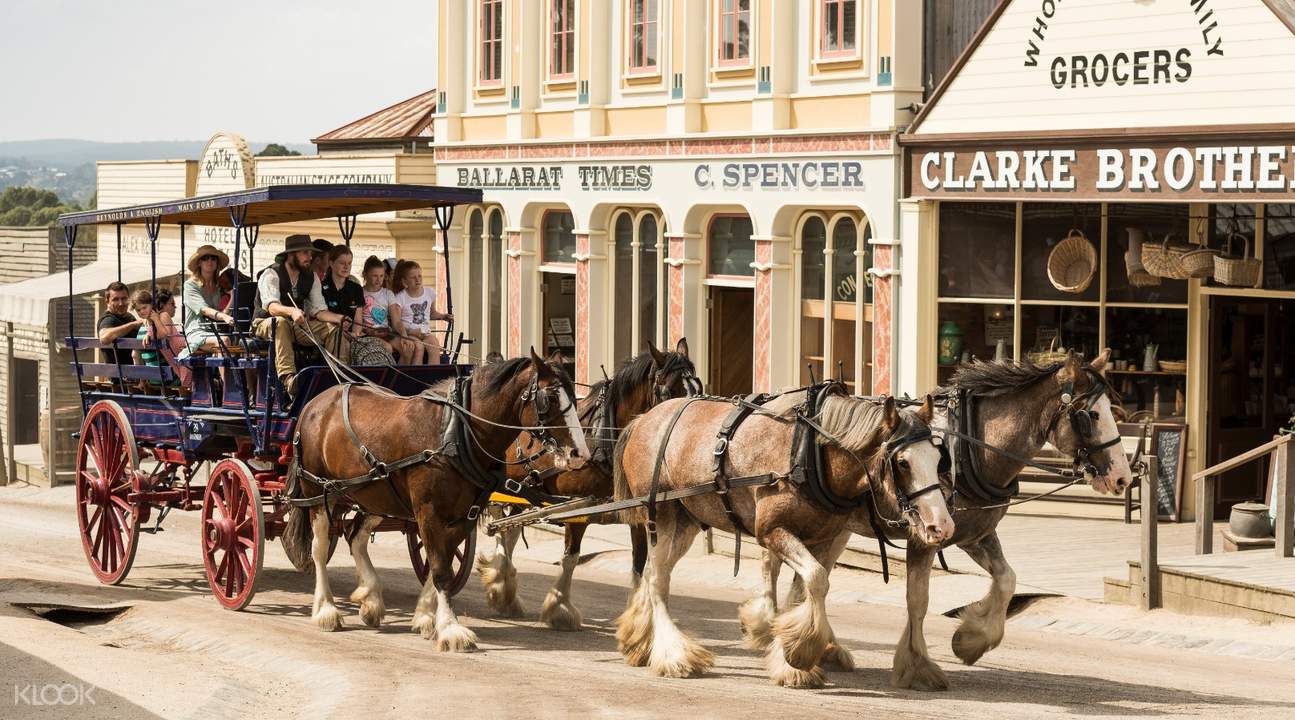 If you're looking for a great one day trip near Melbourne, Sovereign Hill is an immersive outdoor museum that will transport you and your kids back to the gold rush days. Let the kids try their hands at gold panning and travel underground on the Red Hill mine tour.
If you don't have your own transport, join a tour that includes transportation from the Melbourne CBD.  You can even combine your trip with a tour of Ballarat and a visit to the wildlife park. It's a great option if you're looking for fun day trips Melbourne has on offer.
Wilsons Promontory National Park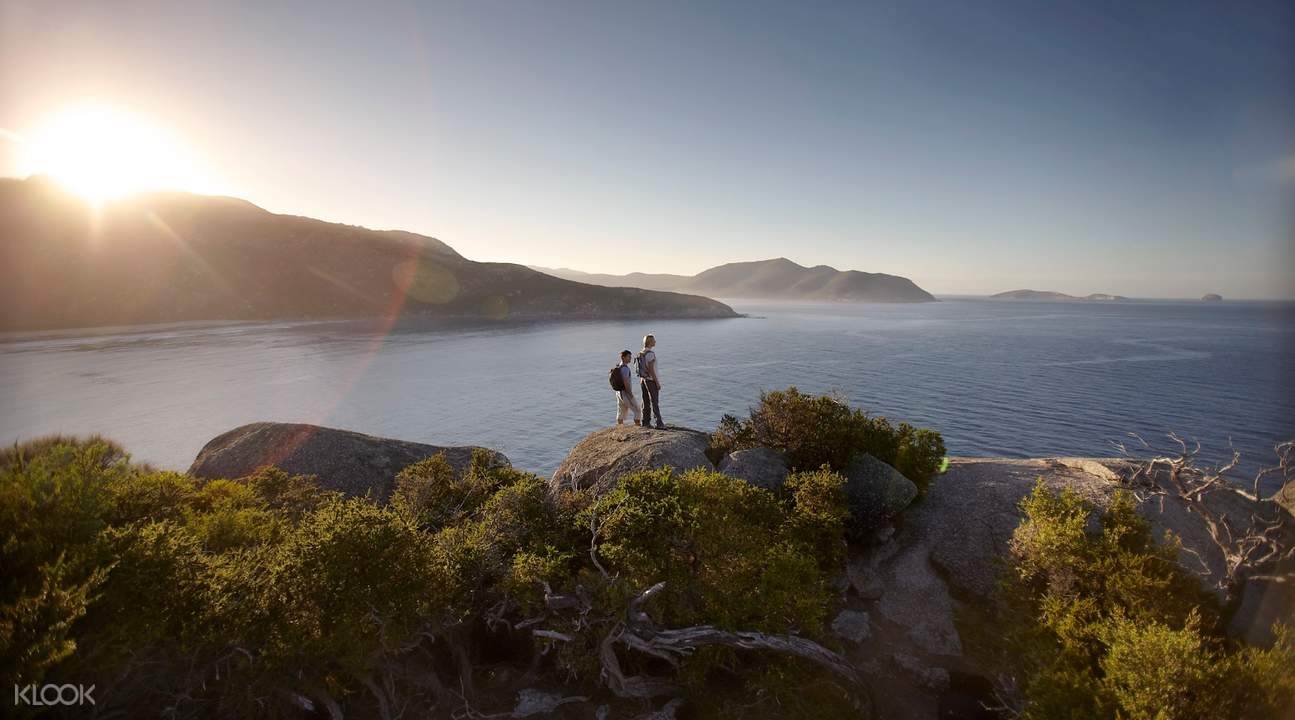 Another one of the good day trips from Melbourne is a visit to the Wilsons Promontory National Park. Nature loving families will find this one of the best day trips from Melbourne with kids.
At the Wilsons Promontory National Park there are plenty of opportunities to let the kids burn off some energy with hiking trails, bushwalking and wildlife spotting. The whole family will enjoy being on the lookout for kangaroos, koalas, wombats and heaps more.
While you can easily explore the Wilsons Promontory National Park on your own, if you don't have your own transport in Melbourne join a guided tour which includes return transportation from Melbourne as well as a few other stops along the way.
Neighbours Tour

Take a trip round the outdoor set of one of the most loved Australian TV shows and experience one of the most well known half day excursions from Melbourne.  A Neighbours set tour will give you the chance to take some photos outside the homes on Australia's iconic Ramsey Street.
Make sure to be on the lookout for the stars as filming may even be going on during the tour!
Melbourne Shopping Tour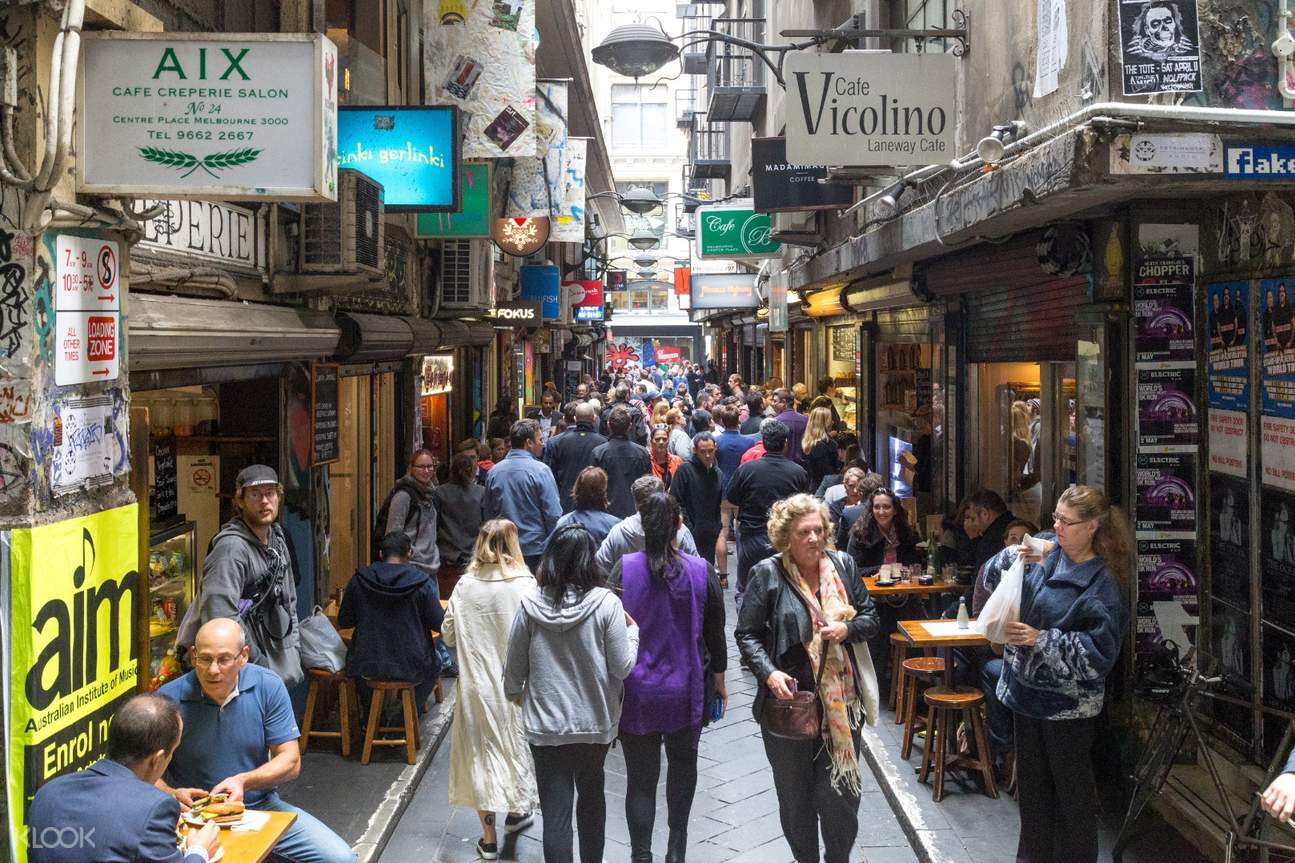 A one day trip in Melbourne wouldn't be complete without a visit to the famous shopping arcades and laneways. Experience some authentic Melbourne culture whilst exploring the cities boutique shops and street art.
Shopping day tours around Melbourne would be the perfect way to spend some quality mum and daughter time. Take a look at this great shopping day tour that even includes the chance to sample some locally made jams and chocolates or if you prefer some bargain shopping, join this tour that takes you to all the local outlet stores.
Bellarine Peninsula Day Tour from Melbourne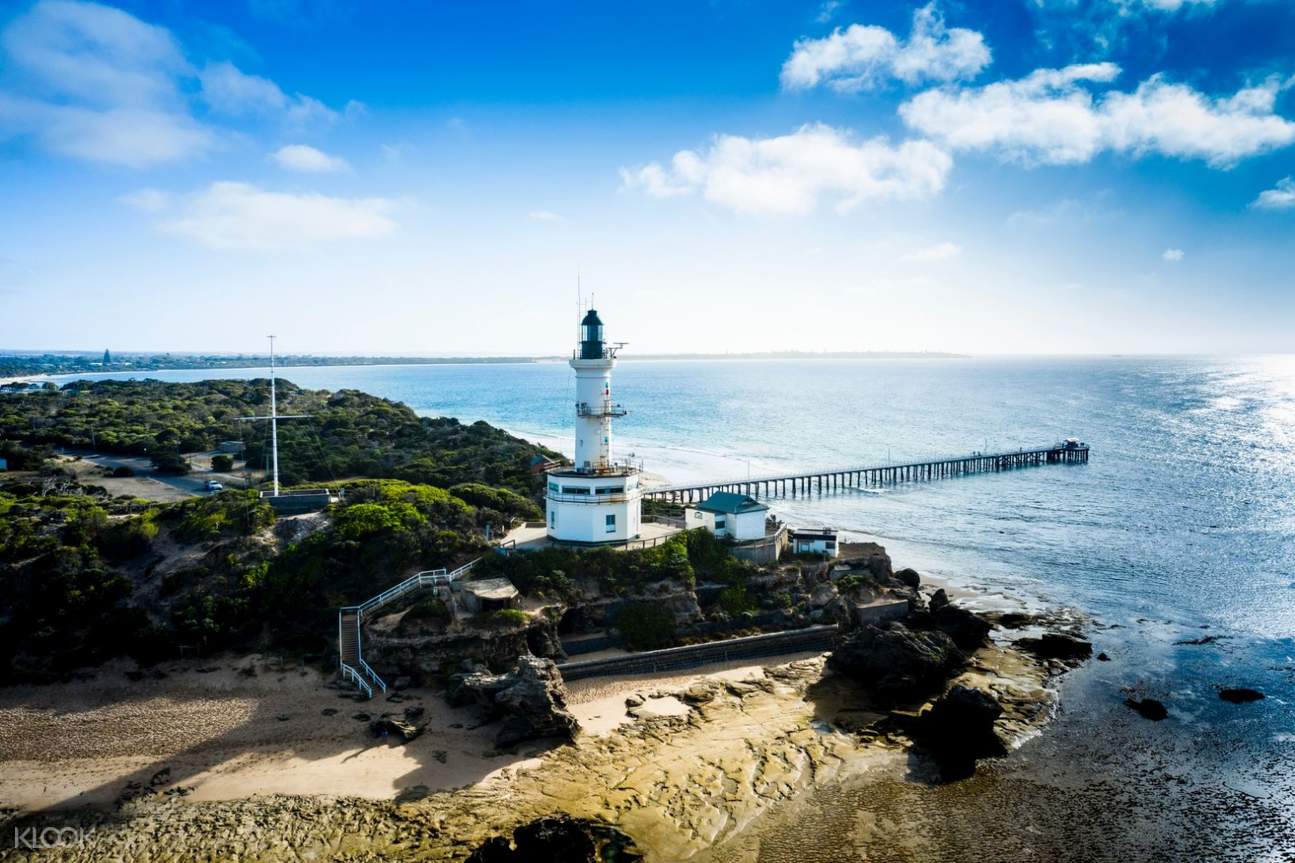 The Bellarine Peninsula is a sightseeing bonanza and makes a jam-packed one day road trip. Melbourne is famous for being a food lovers dream and the Bellarine Peninsula is one of the best kept secrets in the area.
In addition to the delicious food and wine, in the Bellarine Peninsula families will love the stunning natural landscapes.  Plus you can take the kids to see the emus and wallabies at the Narana Culture Centre.
Whether you drive yourself or join a sightseeing tour, a visit to the Bellarine Peninsula is definitely one of the fun filled day trips outside Melbourne.
Otway Fly Treetop Walk and Zipline
The highest treetop walk of it's kind in the world, Otway Fly Treetop Walk is one of the top day trips from Melbourne. The scenic 2-hour journey makes it a great opportunity to get out of the city on a self drive day trip.
Adventurous kids will love the chance to try out the exciting zipline experience, taking you on a 3.5-hour adventure, whizzing through the treetops.
Gumbuya World
Melbourne family day trips don't come much better than this! Wildlife, thrill rides and all sorts of family entertainment await you at Gumbuya world, which is the largest theme park in Victoria.
Only 50 minutes out of the city it's one of the best day trips out of Melbourne, if you're looking for something to entertain all ages. The whole family will love the Oasis Springs water park on hot summer days and older kids can enjoy the thrill rides whilst little ones meet the local wildlife.
Melbourne Ghost Tours
If you have older kids that enjoy all things spooky, make sure one of the city's famous ghost tours is on your one day in Melbourne itinerary.
Plenty of these Melbourne ghost tours cater to families with young children and are a fun way to see the city in a different light. Whether it's a ghost hunt with dinner or a tour around an abandoned prison, there is sure to be something for everyone.
Tweet