Are you looking for the best Christmas lunch in Adelaide, SA with kids? Maybe you just googled 'Adelaide restaurants open Christmas day 2023, either way, you've come to the right place.
Though the overwhelming task of cooking and cleaning on Christmas Day may seem like an unavoidable task, Adelaide restaurants are offering families a simple alternative. Stretching across the city are countless places to have Christmas Day lunch, allowing families to focus on the company as opposed to the mess.
Whether you're craving the traditional roasted turkey, glazed ham and plum pudding, or something completely different, the Adelaide and its suburbs hold numerous all you can eat buffets and multiple course meals for families to sink their teeth into.
Looking for some new Christmas lunch ideas this festive season? This article will provide a list of restaurants open on Christmas Day in Adelaide.
This list contains both confirmed and unconfirmed Christmas Day lunch options. Please note anything with 2023 next to the name is confirmed, and anything without is not, and displays 2022 information.
The Kensi 2023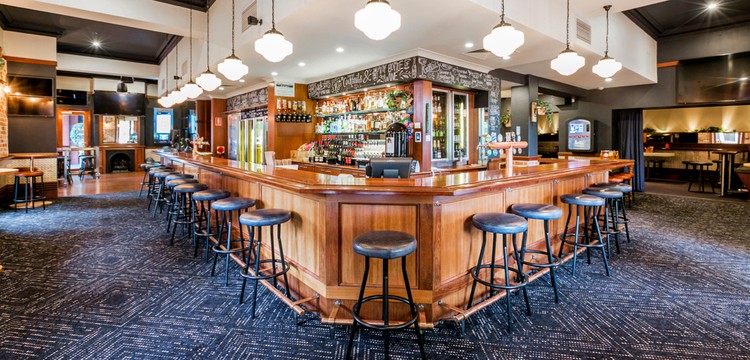 The Kensi offer their Christmas Day lunch to families in the form of a dining experience. Pick from many delicious foods from the 3 course menu.
Phone: (08) 8332 1300
Address: 23 Regent St, Kensington SA 5068
Website: See the Kensi website here
The Lakes Resort Hotel 2023
The Lakes Resort Hotel's Christmas lunch is a 3-course meal, including a beverage package. The menu features roast beef, turkey, barramundi, roast vegetables, pudding, pork belly, and more. Kids from 3 to 11 years have their own 3-course menu, including a present from Santa, endless soft drink, spring rolls, chicken skewers, fish, turkey, a chocolate brownie, and more.
Phone: (08) 8356 4444
Address: 141 Brebner Dr, West Lakes SA 5021
Website: See the Lakes Resort Hotel website here
Mount Lofty House 2023
This year, the Mount Lofty House deliveres families an extensive Christmas Day buffet lunch to celebrate the festive day. The venue is located only 15 minutes from the CBD and offers a carving station, seafood and dessert buffets, and plenty more. Kids can enjoy the jumping castle, Christmas music, and a visit from Santa, with prices starting from $359 per adult. Check the link below for festive season updates.
Phone: (08) 8339 6777
Address: 1 Mawson Dr, Crafers SA 5152
Website: See the Mount Lofty House website here
Seacliff Beach Hotel 2023
Christmas Day lunch at the Seacliff Beach Hotel will come in the form of a delicious 3-course meal. Adult prices start from $125 per person (kids at $45), with a range of flavours on offer for everyone to enjoy. Price is inclusive of drinks package.
Phone: (08) 8296 7466
Address: 221 Esplanade, Seacliff SA 5049
Website: See the Seacliff Beach Hotel here
Largs Pier Hotel 2023
Spend a fabulous day with family and friends at Largs Pier Hotel's Christmas feast. There's a 4-course set menu with delightful dishes including Half SA Crayfish, Roast Lamb Rack, Chargrilled SA King Prawns, Venison Carpaccio, Roast Turkey & Blue Cheese Soufflé. Adults – $149 and children (under 12 years) – $50.
Phone: (08) 8449 5666
Address: 198 Espanade, Largs Bay, SA 5016
Website: See the website here
Hilton Adelaide 2023
This is truly one of Adelaide's grandest buffet selection with over 60 items, including all your Christmas favourites! Antipasto and charcuterie, local seafood, live carvery with roasted turkey and glazed ham with all the trimmings.
An array of desserts crafted by our pâtisserie chefs that include traditional Christmas puddings with brandy sauce. Be entertained by live music, while the children play in the Kids' Corner and enjoy a special visit from Father Christmas. Prices are inclusive of a 3-hour beverage package.
Phone: (08) 8217 2000
Address: 233 Victoria Square, SA 5000
Website: See the Hilton website here
Belgian Beer Cafe 2023
The Belgian Beer Cafe has a much more relaxed take on Christmas Day lunch, with a walk-in option available to visitors. The 3-course meal includes plenty of festive dishes, including pork belly, a Christmas pudding, and more. Visit the restaurant's website for potential announcements for Christmas lunch.
Phone: (08) 8359 3400
Address: 27-29 Ebenezer Pl, Adelaide SA 5000
Website: See the Belgian Beer Cafe website here.
Ayers House 2023
The Ayers House will offer a 4-course meal for Christmas Day lunch this year, with prices starting from $250 per person. Located only 8 minutes from the CBD, and on the cusp of Rymill Park, this is a convenient option for families. Head to the website for possible updates or announcements for the Ayers House's Christmas lunch.
Phone: (08) 8224 0666
Address: 288 North Terrace, Adelaide SA 5000
Website: Ayers House
La Boca – TBC
Try an Argentinian Christmas lunch this year at La Boca. You can tuck into a stunning array of delicious dishes served straight to your table. Vegetarian platters are also available on request.
Phone: (07) 3100 5749
Address: Corner Edward and Margaret Street's, Brisbane City QLD 4000
Website: Click here for the La Boca website
Bombay Bicycle Club – TBC
Christmas Day lunch at the Bombay Bicycle Club this year will include a 3-course meal. Located 15 minutes from Adelaide CBD, this Christmas lunch option was another centrally situated option for families.
Phone: (08) 8269 4455
Address: 29 Torrens Rd, Ovingham SA 5082
Website: See the Bombay Bicycle Club website here
Rob Roy Hotel – TBC
The Rob Roy Hotel's Christmas menu is packed with a variety of traditional dishes for families to enjoy, including king prawns, roasted turkey, Christmas pudding, and more. Prices for the 4-course meal started from $75 for adults. For kids under 11 years of age, an alternative menu is available for $45, including chicken schnitzel, a chocolate Sunday, and a crudités plate. Check the link below for potential updates for the festive season.
Phone: (08) 8223 5391
Address: 106 Halifax St, Adelaide SA 5000
Website: See the Rob Roy Hotel here
Skyline Restaurant – Not Offering in 2023
Enjoy an unforgettable Christmas Day Buffet Lunch or Dinner in Adelaide with friends and family. Let the team at Skyline Restaurant make it easy for you this year. The Skyline Events Centre is one of Adelaide's most sought-after Christmas Day venues – and for a good reason!
Not only are they carving up traditional favourites but they are also serving up market fresh seafood. With an array of different hot and cold options with delicious Christmas trimmings. Be sure to save room for their selection of delectable desserts. Christmas lunch is priced at $169 per adult, $109 per child 12-17 years, $69 per child 5-11 years and under 5 years for free. The feast includes a three hour beverage package with live entertainment.
Phone: (08) 8216 0388
Address: 1 South Tce, Adelaide SA 5000
Website: See the Skyline Restaurant website here
The Best Places to have Christmas Lunch in Adelaide with Kids
Adelaide has no shortage of restaurants open on Christmas Day, offering families the opportunity to dine out and skip over the monstrous task of cooking and cleaning. Whether you're seeking all the traditional dishes of Christmas, such as turkey, seafood, pudding, and everything in-between, or a refreshing, new option, the city can deliver.
Ranging from all you can eat Christmas buffets to 3-course meals, there's a Christmas venue to suit the entire family. If you're on the hunt for some places to have Christmas Day lunch in Adelaide these holidays, we recommend booking into one of the restaurants listed above.
Best camping options in Adelaide with kids
Day trips from Adelaide with kids
Kid friendly pubs in Adelaide
Celebrating with kids in Adelaide?
ANZAC Day commemorations in Adelaide
The best Christmas lights in Adelaide
Christmas markets in Adelaide
More great articles in South Australia
If you are looking for more things to do with kids in South Australia, click here.