Rain, rain go away!! I suspect you have found my article because it's a rainy day and you are looking for the best rainy day activities on the Gold Coast to help you pass the time. Well, here at Get Out with Kids, we love… well… getting out with kids…. So, we won't let the rain stop us, with some awesome rainy day activities for you to get stuck into!
While I absolutely LOVE the sunny lazy days on the beach and the clear nights watching the sunset while watching the kids busy themselves on the sand or in the park waiting for the BBQ to fire up, I even love my hot air balloon rides, there are times when equally the odd rainy day forces me to think outside the box and enjoy some rainy day activities. Here on the Gold coast is no different! Known for its numerous beaches and cafes/restaurants to relax and watch the world go, there are times when the sunshine perfect days are nowhere to be seen.
Having the knowledge and ideas up my sleeve at a moment's notice, no matter where I am, makes the job of transitioning from a sunny day of activities to a rainy day so much easier to contend with and while other members of my family may not be so enthusiastic to start with, I can assure you that being prepared and having a few alternative plans and experiences to draw from, can actually make the day more enjoyable and memorable than you would first believe.
Rainy day activities for children can be super fun but that said, it is also much much easier when someone else has already put the ideas in a handy list so I have the best list of things to do on the Gold Coast on a rainy day broken down by age to help you find the perfect rainy day activities for families.
Check out our list of the best school holiday activities on the Gold Coast
Rainy day activities for toddlers
NOOOO! I wake up to the sound of water hitting the windows and glare out to find all my best laid plans are no longer useful – a visit to the beach to make sandcastles or go to a park to let my toddler run around and blow off steam….. internally screaming and panic sets in about what am I actually going to do to get out of the house and entertain my 'full of gusto' toddler/s. Well, don't let that panic set in!! Grab a cuppa and peruse the list below to plan your 'alternative' day of fun with a group of places that are great rainy day activities for toddlers.
SkyPoint Observation Deck
Gold Coast rainy season can cause issues, those tropical weather events! However a quick trip to the SkyPoint Observation Deck is worth a visit which is located at the top of Q1 in Surfers Paradise. With great views all around and an onsite area to buy food and drink this is a great place to stop in during your stay. The little members of the family will enjoy the ride to the top and walking around being able to see all the sites in the distance and no doubt enjoy some much needed food.
Website: Gold Coast SkyPoint Observation Deck
Address: Q1, Surfers Paradise
Wet n Wild
Rainy day activities for kids are great when you are prepared. This is a little out of leftfield, but if you're going to get wet anyway why not beat the crowds and give this awesome theme park a chance.
Website: Gold Coast Water Park
Address: Wet n Wild, Pacific Motorway, Gold Coast
The Craft Parlour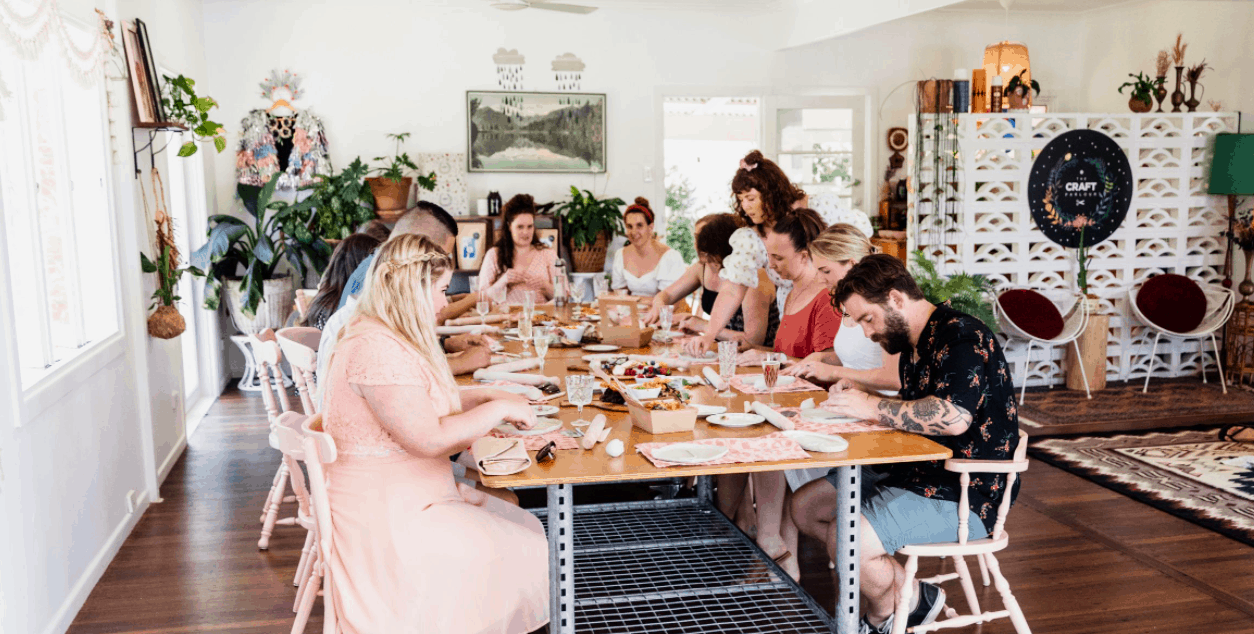 Looking for rainy day activities for kids of all ages including rainy day activities for 2, 3 and 4 year olds? This beautiful workshop style environment allows people of all ages to get creative. There is a list of workshops available directed at both adults and children alike and some that are great as a joint venture. From tie dye to pottery, painting, soap making there is sure to be something you will want to try.
Website: The Craft Parlour Workshop & Craft
Address: 27 Lemana Lane, Miami
Chipmunks Playland & Café
Rainy day activities for babies and toddlers are covered at this indoor playland. With a designated toddler zone and baby zone this place is great for kids under the age of 11. An onsite café makes it all the more sweeter for accompanying adults (if you are allowed to sit down). A wonderful world for the youngest members of the family.
Website: Chipmunks Playland & Café
Address: 86-112 Robina Town Centre Drive, Robina
King Tutt's Putt Putt
This brightly coloured and well designed outlet has both indoor and outdoor options so great to come back for a second challenge during your stay. With three courses to choose from and prices starting from $15 per adult and $10 per child (packages also available), and situated very centrally, this is a terrific place for a bit of healthy competition.
Website: King Tutt's Putt Putt
Address: Crnr Surfers Paradise Blvd and Ocean Ave, Surfer's Paradise
Doodlebugs Play Centre
Rainy day activity for toddlers are completely sorted at this new attraction. With a separate toddler area and indoor train, super cannons (shooting foam balls) and a café on site this will keep those little folk entertained for hours!
Website: Doodlebugs
Address: 54 Paradise Avenue, Miami
Bounce
A great big warehouse style venue set up with trampolines, and obstacle Ninja-style courses. The gymnasts of the family will certainly enjoy this rainy day activity indoors and there is a café onsite serving hot and cold food!
Website: BOUNCE Gold Coast
Address: 5 Sunlight Drive, Burleigh Waters
Event Cinemas
Gold Coast wet season can be difficult to navigate through however there are any number of cinemas in and around the Gold Coast and these are great, particularly in school holidays when there is always a number of film options for children. Grab the popcorn and get the group together a movie extravaganza!
Website: Australia Fair Cinemas
Address: Numerous in various locations
Big Top Playhouse
Gold Coast on a rainy day brings the opportunity to try out different locations and experiences. This one is a wonderful little area for younger children to really let themselves go. Slides, playground equipment, brightly coloured items are great for all the senses and they will be tired by the end of their day (hopefully).
Website: BigTop Playhouse
Address: 24 Kohl Street, Upper Coomera
Helensvale Aquatic Centre
Who doesn't enjoy a good swim? This is a great activity for kids and a wonderful skill to have. With both outdoor and indoor pools you can certainly spend some time here if the weather is raining one minute and lovely the next!! Family tickets are available from $18
Website: Helensvale Aquatic Centre
Address: Rugby Lane, Helensvale
Rainy day activities on the Gold Coast for kids aged 5 – 12
Rain has set in for the day and no hope of getting to that park for a catch up. Here is my go to list of indoor activities/places for you to visit where you can relax knowing that everyone will be entertained (and satisfyingly tired out!), with some ideas on what to do when its raining.
Looking for the best party venues for your 5-12 year old? Click here
Padlock'd Escape Room
With 60 minutes to escape, the pressure is on! This is great for rainy day activities for children AND adults. With four themed rooms to choose from including the haunted toy store, this is a superb place to hide out during the wet weather. Open 7 days a week until late, you can enjoy this as a day or night option.
Website: Escape Room Experience Gold Coast
Address: 3177 Surfers Paradise Boulevard, Surfers Paradise QLD 4217
Game Over
This indoor games venue is a great place to enjoy kids rainy day activities. From Go Karting to lazer tag and climbing sessions available this will be fun for all. Clip and climb walls make this a new fun skill to learn and is sure to stop them from getting bored.
Website: Game Over
Address: 88-108 Siganto Drive, Helensvale Queensland 4212
ArtVo Illusions
Located within Robina Town Centre, this is a great way to create those new and stylish photographs of the family!. Using your phone or camera, the indoor area is set up with unique ways to take fun photographs. The staff are super helpful and will be able to let you know the best places to stand to create photos of illusions such as being inside a beasts mouth, inside an hourglass, and walking what appears to be a rope in the air!. Prices from $23.
Website: Artvo Illusions Gold Coast
Address: Robina Shopping Centre, Robina
Slideways Go Karting
With a three level track to navigate through, this go karting fun is great for kids over 7 years old (minimum of 120 cm in height). Gone is the routine of circular tracks, this is navigating hills and levels – great fun for all the family!.
Website: Slideways Go Karting Gold Coast
Address: 10 Spencer Road, Nerang, QLD, 4211
Gold Coast Wax Museum
Home to over 110 life size wax figures, you will meet celebrities such as Michael Jackson, Kylie Minogue and the Royal Family. A very different type of day out, but great fun to enjoy on a rainy day on the Gold Coast. $33 adult, $26 child or family packages available.
Website: Gold Coast Wax Museum
Address: 56 Ferny Ave, Surfers Paradise.
Ice Skating
Located in Surfers Paradise is a relatively new ice skating rink. Well while its raining, its definitely taking it to a new level by introducing ice! Great staff are around to help if you fall or teach you the basics to stay on your feet.
Website: Gold Coast Ice Skating
Address: Planet Chill is located inside Paradise Resort Gold Coast, 122 Ferny Avenue Surfers Paradise
Australian Outback Spectacular
Fantastic way to spend some time together as a family or as a rainy day activity with friends, you will be in for a great show of stunts, special effects, animal, songs, and FOOD!! Story time has never been so good!.
Website: Australian Outback Spectacular
Address: Pacific Motorway, Oxenford
Holoverse
Holoverse is a unique experience that is fun for the whole family but a great rainy day activity for tweens. The objects look real but they are projections of light. This interactive fun has a variety of challenges to face from escape rooms with a difference, to dinosaur world to holosports to name but a few. Various packages available starting from $32.
Website: Holoverse
Address: Paradise Centre, Surfers Paradise
Level Up Arcade
Indoor activities Gold Coast are numerous but this will bring out everybody's inner child. This is a gaming heaven for those who like a little 'old school'. From pinball machines, to arcade games, this will keep your children (and the adults) entertained for hours.
Website: Level Up Arcade
Address: The Oasis Shopping Centre, 75 Surf Parade, Broadbeach
HOTA
Home of the Arts is a cultural precinct with cinemas, theatres, workshops, events. They have numerous activities and events ongoing throughout the year, so please checkout their website to see if there is anything that would suit your family or friends during your visit.
Website: HOTA
Address: 135 Bundall Rd, Gold Coast Queensland 4217
Things to do on the Gold Coast when it rains with teens
Rainy day activities for teens anyone?! I struggle to sometimes interact with my teenager who would much prefer to spend time on devices, or catching up with friends online.  However, I do try connecting outside of this world and I enjoy seeing the look of enjoyment on my kids faces when they try something or visit somewhere a little different – even though it may well have been met with a little resistance to start with.  Some of the places that may help when on the Gold Coast include ….
Ice Skating
This great family activity isn't just for young ones, with an incorporated Chill Zone to please the teenagers! Here you'll find game tables such as air hockey and snowboarding among many other great things! Purchase your tickets online today and get ready for a great day full of fun and plenty of stacks!
Website: Morning Gold Coast Ice Skating
Address: Planet Chill is located inside Paradise Resort Gold Coast, 122 Ferny Avenue Surfers Paradise
Holey Moley Putt Putt
A different but enjoyable rainy day activity for teenagers and indeed the whole family is a little light-hearted competition of the putt-putt kind. This brightly coloured and atmospheric, crazy putt putt arena will test your skills to the max!. Whole family bookings are available together with various packages. These challenges are like none other and are beautifully lit up to add to the craziness – worth a visit!
Website: Mini Golf, Putt Putt Party on the Gold Coast
Address: Circle on Caville, Surfers Paradise Boulevard
VR Game Packages
Visiting Gold Coast during the rainy season? Escape the real world and get involved with this Virtual world. This Virtual Reality world will be a 'cool' activity for the teens in the family (maybe the older ones though). From $69.
Address: 34 Smith Street, Southport, Gold Coast, QLD
VR Game Packages
Yet another game to try – Undead Arena. Who doesn't love a bit of zombie world interaction. Another one to add to your package to try if you are looking for a longer venture!.
Website: Gold Coast Virtual Reality Game Package
Address: 34 Smith Street, Southport, Gold Coast, QLD
Infinity Attraction
A very different way to spend your day – into the future with 20 different environments. It is something the whole family can enjoy being transported to different multi-sensual worlds. With special effects, sound fields and illusions why not give it a try.
Website: Infinity Attraction Gold Coast
Address: Chevron Renaissance Centre, corner of Surfers Paradise Blvd and Elkhorn Ave, Surfers Paradise
iFLY
A great rainy day activity in the Gold Coast for teens is skydiving – without a plane in sight!. If your teenager (or you) are looking for a thrill seeking adventure, this is definitely up your street. The feeling of weightlessness and flying is definitely a great way to spend your day out of the rain!
Website: iFLY Indoor Skydiving Surfers Paradise
Address: 3084 Surfers Paradise Boulevard, Surfers Paradise, QLD 4217
Strike Bowling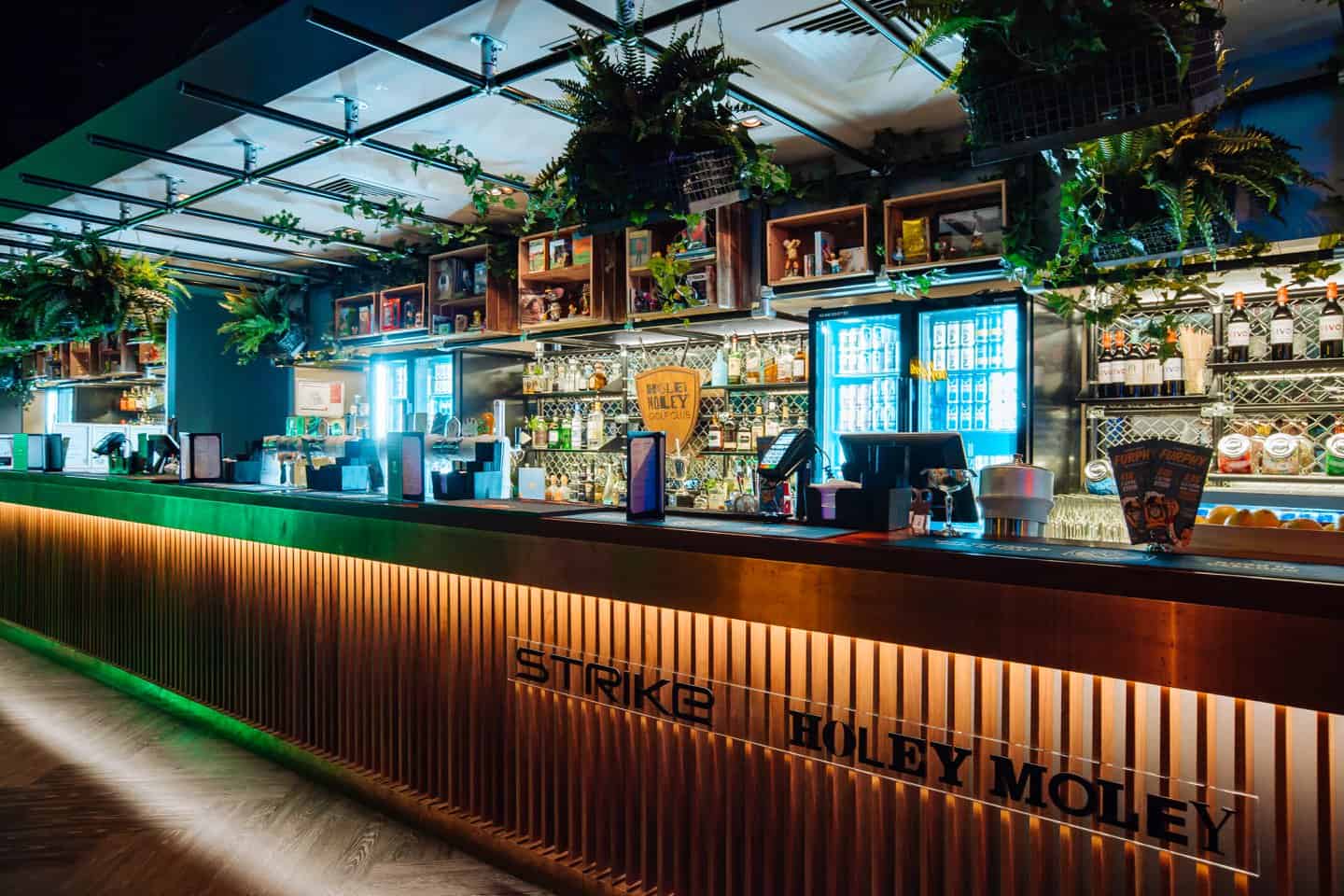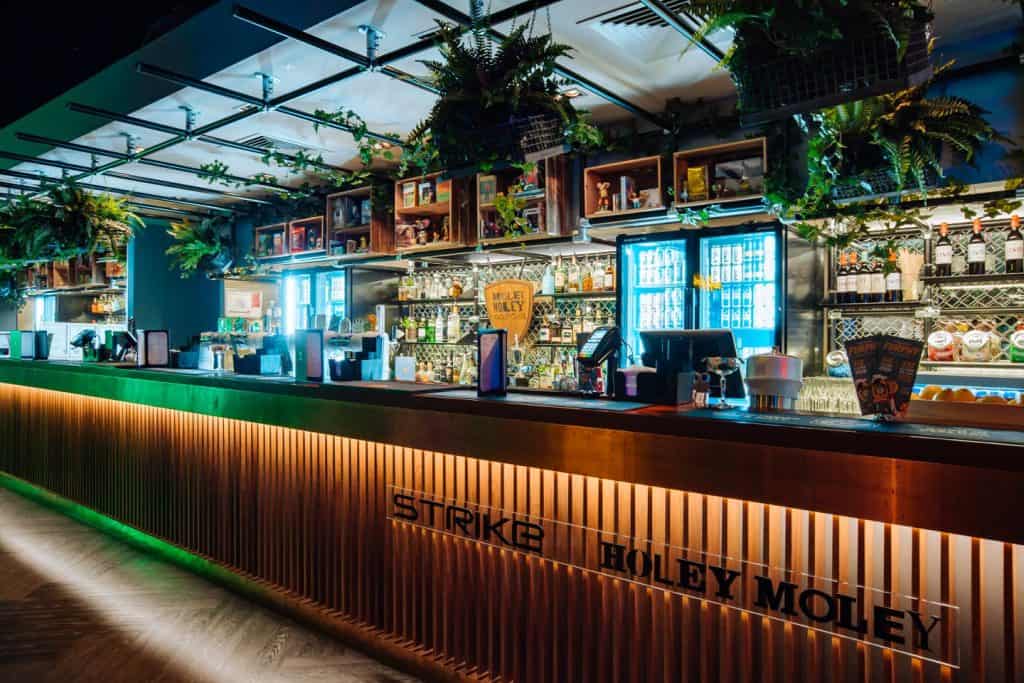 An old favourite for the entire family! Located within the Queen Street mall, there are 10 bowling lanes available BUT also laser tag and escape rooms. Something for everybody!
Website: Strike Bowling
Address: Circle on Cavill, Surfers Paradise
Robina Town Centre
Teenagers and rainy days – an excuse to stay on those devices and be 'bored'. This is a great undercover location where they can wander around checking out the huge selection of shops on offer. Different experiences are always available here including painting/craft, cafes and food courts, and boutique style shops.
Website: Robina
Address: Robina Town Centre Drive, Robina
Core Climbing
This state of the art facility with wall to wall climbing at varying levels is a great activity for those teenagers who are particularly full of energy and looking to blow off some steam. This place not only has walls to climb but boulders and obstacles – café with food and drink also onsite for some downtime if you wish to let the others get into it!!
Website: Core Climbing
Address: 122 Eastlake Street, Carrara
Ripley's Believe it or Not
The unusual is definitely on display here! With 300 exhibits over two floors, the odd exhibits will shock and delight. There is also a 7D ride to venture onto. This will definitely keep you entertained on the rainy days!
Website: Ripley's Believe it or Not
Address: Soul Boardwalk, Cavill Mall, Surfer's Paradise
Rainy day activities for adults on the Gold Coast
Whilst my kids are important to keep entertained (and for my ultimate sanity in getting through these unusual rainy days out), my world would definitely be missing something if I didn't get to enjoy something that was solely for my adult world with friends or partner. There are plenty of things to do on the Gold Coast when its raining. Here are some activities that can be enjoyed while on the Gold Coast on those less than perfect sunny days or clear nights!
Top Golf
Looking for a rainy day activity for couples – why not try your hand at Golf with a difference!. Why not challenge the rest of the family or get a group of friends together. Various packages are available at this awesome location. Driving range with disco lights and food to boot – little intimate fireplaces surround tables and drinks and food are available to purchase.
Website: Topgolf Gold Coast
Address: Cnr Roadshow Way and Entertainment Road, Oxenford Queensland 4210
Gold Coast Winery Tour
A great rainy day activity with friends or rainy Sunday activity (or any day for that matter) – why not get a group together and tour the Gold Coast with a two course lunch, wine tastings and return hotel transfers included. The trip will take in some fabulous boutique wineries in and around the region sampling wines, cheeses and liquors. $165 per person.
Website: Gold Coast Full Day Winery Tour
Address: Various pick up locations Gold Coast
Illusions Magic Show
Visiting during the rainy season, Gold coast has many varieties of shows to enjoy and this is no different. Illusions Magic Show is situated at The Village Theatre, Sanctuary Cove, and with mid-air vanishes, comedy tricks, stunts and including a two course meal, you are in for a treat.
Website: Gold Coast Illusions Magic Show
Address: The Village Theatre, Sanctuary Cove
Lumber Punks
An experience or rainy day activities for adults can be found at this all action location!. Axe throwing – a great way to relieve the tension of days in the rain. With safety and training paramount, you will be in for a fun experience. Packages frm $45.
Website: Lumber Punks Gold Coast Axe Throwing
Address: 19 Ozone Parade, Miami
Dracula's Cabaret
This is a great rainy day activity for adults (or rainy night!) Why not visit Dracula's dinner theatre for a night of entertainment combining burlesque, contemporary music, comedy and quality dining. A very different type of an evening incorporating great entertainment and dining.
Website: Dracula's Cabaret Restaurant
Address: 1 Hooker Blvd, Broadbeach QLD 4218
Ocean Day Spa
A rainy day activity for adults doesn't come much better than a lot of pampering and relaxation, definitely great to experience this while on holiday or visiting the area. There are many spas located throughout Gold Coast, so why not give one a go. So many packages, so many treatments and products available there is sure to be something that takes your fancy!
Website: Ocean Day Spa
Address: Mantra on View, Surfers Paradise
The Star Casino
This is a 24 hour casino with over 70 tables and 1400 machines available to play. There is a 5 star hotel incorporated to stay in should you wish to extend and indulge into this lifestyle for a while. Bars, food and entertainment on tap, together with live shows and concerts at varying times.
Website: The Star Gold Coast
Address: 1 Casino Drive, Broadbeach
Pacific Fair Shopping Centre
This HUGE shopping centre is great to get lost in, pretty much all day. So if you need a little retail therapy, this is a great place to satisfy that itch!. Many cafes, restaurants, chill out zones, shops and experiences can be found at this location – great for a rainy day activity!
Website: Pacific Fair
Address: Hooker Boulevard, Broadbeach.
Grandad Jacks Gold Coast Distillery
These are springing up everywhere at the moment – distilleries to taste or even make your own blend. If you are a lover of trying alcohol based products and would love a go at knowing what's involved and make your own, this is a great place to try!.
Website: Granddad Jacks Gold Coast Distillery
Address: 45 Lemana Lane, Miami
Asami Teppanyaki
I enjoy trying something new on holiday and this is definitely something different. Flamboyant cooking, fun for all the family and great food to boot. If you like a little flare with your dinner, why not try this place out!
Website: Teppanyaki Restaurant
Address: Q1, 9 Hamilton Avenue, Surfers Paradise
Rainy day activities for home
OK, so you have read through all my rainy day ideas in Canberra and you still don't want to venture out. Fret none, I have also got a great list of things to grab now for any future rainy days in Canberra. Just like the Scouts, you will always be prepared!
10 Fun things to do at home when it is raining
When you can't get out and about, finding activities at home can be tricky on short notice. Because we know everyone is different, we have compiled a heap of entertaining and interesting activities, including art ideas for rainy day activities in Canberra you can do at home (or in a hotel room!).
How to draw cool things drawing guide
Have a budding artist in your midst? Then how about following a step by step instruction book – 'How to draw cool things' which will suit even those just starting out. Includes optical illusions, 3D letters, cartoons are just some of the things they can learn to draw.
Be a rubber band engineer
Maybe even a mechanic that loves fiddling and fixing things, this book will help create all sorts of gadgets. You will never believe what they can make with just a rubber band and the ideas between the pages.
Get procrastibaking
Baking is always a favourite in my house, so grab a recipe book and get them into the kitchen for a chance to be the next Masterchef!
Non boring board games
Why not invest in a different style of board game – definitely helpful in getting them away from those electronic devices! It even includes some team building games for teens.
Get playing with these board games.
Learn how to ride a hoverboard
Why not try a new skill – hoverboarding! Spend the time learning how to ride one and impress their friends!.
An escape room in a book
Escape rooms are definitely a favourite but if getting to one is a problem then why not try one from the comfort of your own home with this unique book. With just 60 minutes to escape from a labyrinth, you must take on the challenges and solve mysteries to finish the book.
Put your time to good use
This selection of books assist in areas that we could all improve upon such as increasing level of happiness and even confidence building books like 'What's my super power'.
Check out this selection of books on highly effective teens.
Master a remote controlled car
Building and driving remote control cars is an activity that can start indoors and be taken out when the sun makes an appearance. 4WD's, mini coopers and heavy machinery vehicles are just some of the vehicles you can control or why not try with Lego!
Fun things to do when stuck at home
Still can't think of anything, then this book is jam-packed with alternative ideas – you are bound to find something here.
Read up on things for kids to do here.
Fly a drone
Kids will love learning how to fly a drone – varying models are available from the basic to something more sophisticated so why not give this activity a go.
Things to do on the Gold Coast on a rainy day
Gold Coast rainy day activities are plentiful – but its easy when there is a place to start your research. Hopefully this has helped you identify something that you can all enjoy from rainy day activities kids-style to rainy day activities indoors or even rainy day activities couples-style (even outdoors activities if the weather doesn't bother you!).
It doesn't have to be expensive either, there are plenty of things to do when its raining to keep those kids from getting bored (and lets face it the kids rainy day activities really helps us to reconnect as a family). ENJOY!!