Well my plans are scuppered – Rain, rain go away!! If you're in Perth, WA, no matter if it's weekend, school holiday or public holiday, I suspect you have found my article because it's a rainy day and you are looking for the best rainy day activities. Well, here at Get Out with Kids, we love… well… getting out with kids…. So, we won't let the rain stop us, with some awesome rainy day activities for you to get stuck into!
No matter kids, teenagers or adults, this article will have something for you.
While I absolutely LOVE the sunny lazy days on the beach and the clear nights watching the sunset while watching the kids busy themselves on the sand, walking the dog or strawberry picking out in the sun, there are times when equally the odd rainy day forces me to think outside the box and enjoy some rainy day activities. Perth on a rainy day may not be your idea of fun, BUT…..
Having the knowledge and ideas up my sleeve at a moment's notice, no matter where I am, makes the job of transitioning to a rainy day so much easier to contend with and while other members of my family may not be so enthusiastic to start with, I can assure you that being prepared and having a few alternative plans and experiences to draw from, can actually make the day more enjoyable and memorable than you would first believe.
Indoor activities for kids in Perth
Rainy day activities for children can be super fun but that said, it is also much much easier when someone else has already put the ideas in a handy list so I have the best list of things to do in Perth on a rainy day broken down by age to help you find the perfect rainy day activities for families.
All places on this list would also make a wonderful place to have a party on a rainy day.
Rainy day activities for toddlers
I wake up and hear the sound of water hitting the windows and glare out to find all my best laid plans are no longer useful – a visit to the beach to make sandcastles or go to a park to let my toddler run around and blow off steam….. panic sets in about what am I actually going to do to get out of the house and entertain my 'full of gusto' toddler/s. Well – grab a cuppa and peruse the list below to plan your 'alternative' day of fun with a group of places that are great rainy day activities for toddlers.
1. Aquarium of Western Australia | Hillarys
Perth rainy season can cause issues however why not take the family on a trip to this fabulous aquarium. With the opportunity to touch starfish or ride the conveyor belt through the underwater tunnel and then hide out in the café with a free storytime and toddler playground, this is a great way to spend a rainy day with the family. Prices start from $30.
Visit the Aquarium of Western Australia website for more details.
Address: 91 Southside Drive, Hillarys
2. Mug 'n Brush | Rockingham
A great rainy day activity for toddlers (and rainy day activities for 2, 3 and 4 year olds) is this unique indoor playground for the younger members of the family BUT with a creative side to it. Once they have exhausted themselves on the various types of play equipment including slides and climbing areas, they can then get stuck into some art and craft ideas – booking is however recommended. Rainy day activities for kids don't get much better than here!
To find out more, check out the Mug 'n Brush website.
Address: 5 MacKinnon Street, Rockingham
3. The Beach House Kids Fun Centre | Balcatta
A great rainy day activity for toddlers (and adults!), you will be immersed into this wonderland of fun! With the usual indoor playground activities available and a specific toddler area with age appropriate toys and apparatus, you can then enjoy the onsite café and relax while the kids go and enjoy themselves. There are obstacle courses, flying foxes, ride on tracks, air hockey and the list goes on. A great way to spend a rainy day, making this a great kids indoor activities Perth.
Website: The Beach House
Address: 6 Halley Road, Balcatta
4. Little Land | Balcatta
Rainy day activities for babies and toddlers includes this wonderful place. There are play stall areas with different themes, role play dress ups and a designated baby area with sensory toys. Play sessions have limited numbers and so if you have a child who prefers quieter sessions, this is a great alternative than the more boisterous and busy play areas for kids.
Head to the Little Land website.
Address: 76 Erindale Road, Balcatta
5. Bounce | Edgewater
This is mentioned a little later in the piece for the older members of the family, however I couldn't go past this one for the littlies. This well thought out location caters for children under 5 with their own 'mini' version of everything the older members will also enjoy in a separate zone with mini-trampolines, indoor play area and mini rock climbing wall – this place is a great find!
For more information, take a look at the Trampolines Joondalup website.
Address: 35/57 Joondalup Drive, Edgewater
6. Mighty Jungle | Morley
Yep another indoor play area to choose from – but they are a great rainy day activity for the kids and an opportunity for you to sit and enjoy a coffee knowing they are having a great time. This one is focused on younger children with ride on toys and playground equipment together with café onsite.
Check out the Mighty Jungle website.
Address: 10 Boag Road, Morley
7. The Story Place, State Library WA | Perth
Situated in the State Library, is this quieter style activity for younger children (recommended under 8s). Story Time happens on a Wednesday but there is also Baby Rhyme Time and the Story Place welcomes kids and families when its open.
Visit The Story Place website.
Address: 25 Francis Street, Perth Cultural Centre, Perth
8. Chipmunks Playland | Bibra Lake
A huge brightly coloured and soft toy extravaganza for kids under the age of 11. Lots of soft, spongy apparatus to climb on, under or around and slides to travel down. There is lots going on at this location and a café on site to enjoy!
Website: Chipmunks Playland & Café
Address: 18 Tayet Link Bibra Lake
9. Swimming at Bayswater Recreation Centre | Embleton
My kids always loved the pool from a young age, so this would be a great activity – with a toddler pool for the younger people to enjoy. An indoor waterslide and wave pool (currently closed), this is a wonderful family activity to enjoy during the wet weather!
To find out more, visit the Pools in Bayswater website.
Address: Bayswater Waves, Cnr Broun Avenue & Priestley Street, Embleton
Rainy day activities in Perth for kids aged 5 – 12
Rain has set in for the day and no hope of getting to that park for a catch up. Here is my go to list of indoor activities/places for you to visit where you can relax knowing that everyone will be entertained (and satisfyingly tired out!), with some ideas on what to do when its raining.
10. Glowing Rooms | Hamilton Hill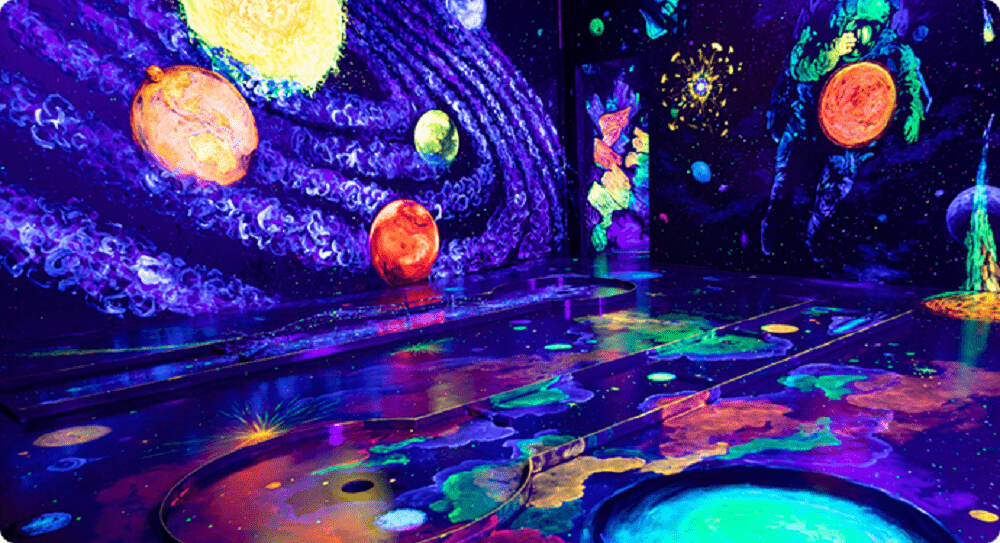 Just five minutes south of Fremantle, with loads of free onsite parking, Glowing Rooms is designed to provide you with an unrivalled school holiday experience. Play through a Mini Golf course like no other, surrounded by intense colours, all in air-conditioned comfort. Whatever the weather, whatever your skill level, glow in the dark 3D Mini Golf is the perfect leisure activity for all ages.
As you travel through the course, explore space and the far-flung corners of the universe. Journey under the waves to a world inhabited by sea creatures. Wander past some of Australia's most iconic landmarks and get up close and personal with some of your favourite superheroes!
They also have VR Escape Rooms – school holiday fun!
Address: 1 Emplacement Cres, Hamilton Hill
11. DFES Education and Heritage Centre | Perth
A great indoor rainy day activity for kids and the entire family is this educational centre. Although the topic may seem serious (and yes it is!), this is a fun way to learn about the emergency services and includes such activities as exhibits and dressing up!. A unique way to spend a rainy day (and fun!).
Website: DFES Education and Heritage Centre
Address: 25 Murray Street, Perth
12. iFLY | Rivervale
This is a unique rainy day activity for kids to enjoy so if you're visiting during Perth rainy season, a visit to iFLY would be a wonderful adventure for the family! If you have kids that enjoy a challenge this will definitely be up their street. This allows you to experience a skydive without the need for a plane ride! Definitely not for the faint-hearted!
Check out the iFLY Perth website for more information.
Address: 143 Great Eastern Highway, Rivervale
13. Pottery Playroom | Joondalup
A rainy day activity indoors can be enjoyed with a little art and craft. A lovely location for the kids to enjoy creating something to take home with them. A little indoor play area is also well thought out for those who need to burn off a little extra energy in between the crafting experience!
Visit the Pottery Playroom Joondalup website to find out more.
Address: 4/19 Mercer Lane, Joondalup
14. Perth Institute of Contemporary Arts | Northbridge
To avoid the rain during Perth wet season, there is always a lot going on at the Perth Institute of Contemporary Arts and something for all ages to enjoy. From exhibits to events and event storytelling activities during the school holidays where kids can learn illustration, collage and character building with the use of storyboards.
Website: PICA
Address: 51 James Street, Northbridge
15. Strike Bowling | Perth
There are a number of various bowling activities in and around Perth, we have selected this one as it has a number of other activities to try including an Escape room but it will also sit well with a range of ages and a cocktail bar for the adults!.
Check out the Forrest Chase WA Bowling website.
Address: 401 Wellington Street, Perth
16. Perth Ice Arena | Malaga
If you have budding ice dancers, or ice hockey players or just wanting to try something a little different whilst you are in the middle of a rainy day – why not give this place a try. You can hire the skates at a small cost and there is even a café on site to warm you up with a hot chocolate once finished!
Visit the Perth Ice Arena website.
Address: 708 Marshall Road, Malaga
17. Laser Blaze | Various Locations
With obstacles to hide behind, brightly lit and laser lighting going on all around you, state of the art equipment, your kids are sure to be impressed. Think up your own identity name and avatar, watch the leaderboard to see where you rank and have fun – wonderful activity on a rainy day for kids.
To find out more, check out the Laser Tag Perth website.
Address: Various – please check website for details and opening hours.
18. Event Cinemas | Various Locations
Perth wet season can be difficult to navigate through however there are any number of cinemas in and around the Perth area and these are great, particularly in school holidays when there is always a number of film options for children. Grab the popcorn and get the group together a movie extravaganza!
Visit the Event Cinemas website for more information and to book your tickets.
Address: Various locations, check the website.
Things to do in Perth when it rains with teens
Rainy day activities for teens anyone?! I struggle to sometimes interact with my teenager who would much prefer to spend time on devices, or catching up with friends online. However, I do try connecting outside of this world and I enjoy seeing the look of enjoyment on my kids faces when they try something or visit somewhere a little different – even though it may well have been met with a little resistance to start with. Some of the places that may help when in Perth include ….
19. Maniax | Northbridge
Well a little axe-throwing activities will certain notch up the adrenaline for your teenager! Visiting Perth during the rainy season? This is a great way to get your teenager out of the online world and into a very different environment! Yes, it sounds dangerous, and a little unusual, but that is the attraction. The staff and venue ensure the activities are safe for all, so why not give this a go!
Website: MANIAX
Address: 63A North Street, Northbridge
20. Australia Optus Stadium Tour | Perth
Rainy day activities for teenagers can be tricky however if you are a sports family with teenagers that love following all things sporty, this is a great behind the scenes tour. You will be given the opportunity to go to places not usually accessible to fans that visit the stadium on game day….. for instances, various vantage points, the Victory Lounge and the Coaches Room.
Check out the Australia Optus Stadium Tour website.
Address: 333 Victoria Park Drive, Burswood, Perth
21. Adrenaline Vault | Belmont
A fabulous rainy day activity with friends who love a little gym activity would be a visit to Adrenaline Vault. This has boulder climbing, rock climbing, and gym area for them to brush up on those skills!
Visit the Rock Climbing Perth website for more details.
Address: 72 Robinson Avenue, Belmont
22. VR Arrival | Victoria Park
A great activity for teenagers or for rainy day activities with tweens, those that love the cyber world will adore this activity. With a number of options to choose from including rockets (Apollo 11), whale encounters or shoot-outs, this is a wonderful rainy day activity in Perth. Recommended for 11 years and up age group, they will be immersed in different scenarios in their virtual reality world. There are 120 VR games and experiences to choose from including multi-player so the whole family can get involved!.
Website: VR-Arrival
Address: 295 Albany Highway, Victoria Park
23. X Golf | Balcatta
Golf has become a very popular activity over the years and there have been numerous variations on the theme popping up and this is one of those. An indoor location and a golf simulator which gives you the opportunity to enhance your skills or try something new without the necessity to walk long distances outdoors in the rain!
Head to the X-Golf Balcatta website to find out more.
Address: U1/2 Ledgar Road, Balcatta
24. Zero Latency | Perth
Well if you can't get them off of their electronic devices, why not interact with them at this world of Virtual Reality. Together with pinball and arcade area to use as something a little different when all cybered out, your teenager will be entertained and engaged for hours. There are eight different games to choose from in this virtual reality domain and can strike up an interaction with new friends or bring their existing ones to hang out with!
Visit the Zero Latency Perth website for more information.
Address: 248 Newcastle Street, Perth
25. Fremantle Prison | Fremantle
With so much history and varying tours available to the public, this is a unique way to spend time with your teenager/family on a rainy day. There are even tours of the tunnels surrounding the location. Various tours are available to help with the history of the place and the stories and tales surrounding some of the inhabitants and way of life – definitely worth a visit.
Website: Fremantle Prison
Address: 1 The Terrace, Fremantle
26. The Kart Centre | Canning Vale
Have some car enthusiasts who just love the idea of driving but not yet have their licence? This is the place for them! A go-karting destination where they can compete with others and enjoy themselves behind the wheel and speeds up to 50 kph.
Check out The Kart Centre website.
Address: 27 Baile Road, Canning Vale
27. Escape Rooms | Northbridge
These are an extremely entertaining way to spend a rainy day with friends and family alike. There are a number of escape rooms to choose, from the mysterious to the more horror-related challenges – can you escape in time?!
Website: Escape This
Address: 48 Lake Street, Northbridge
28. Holey Moley Putt Putt | Northbridge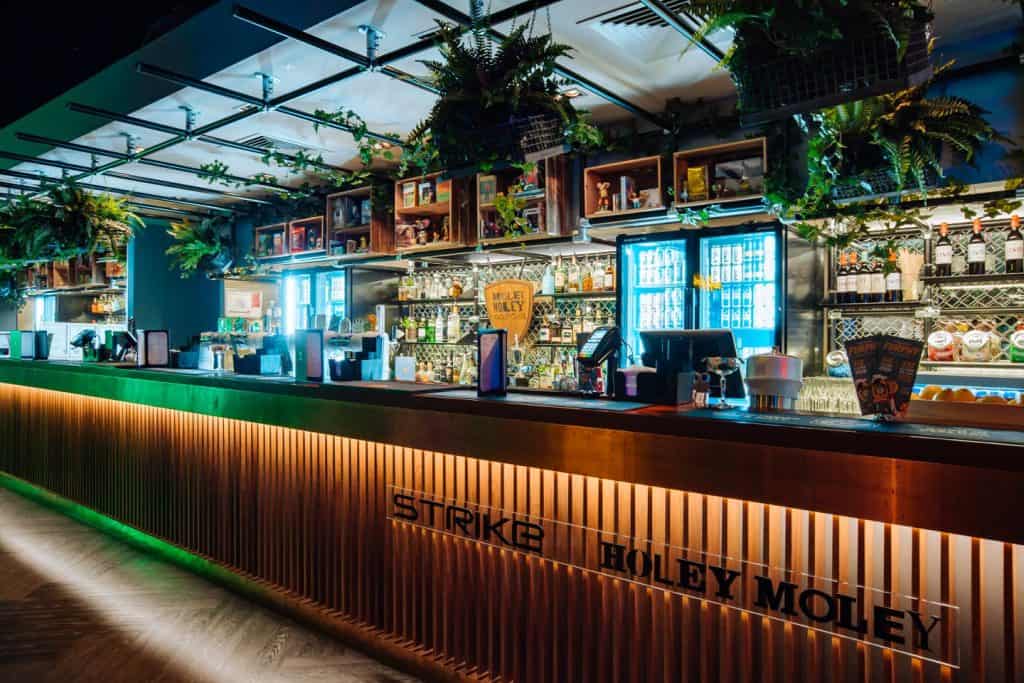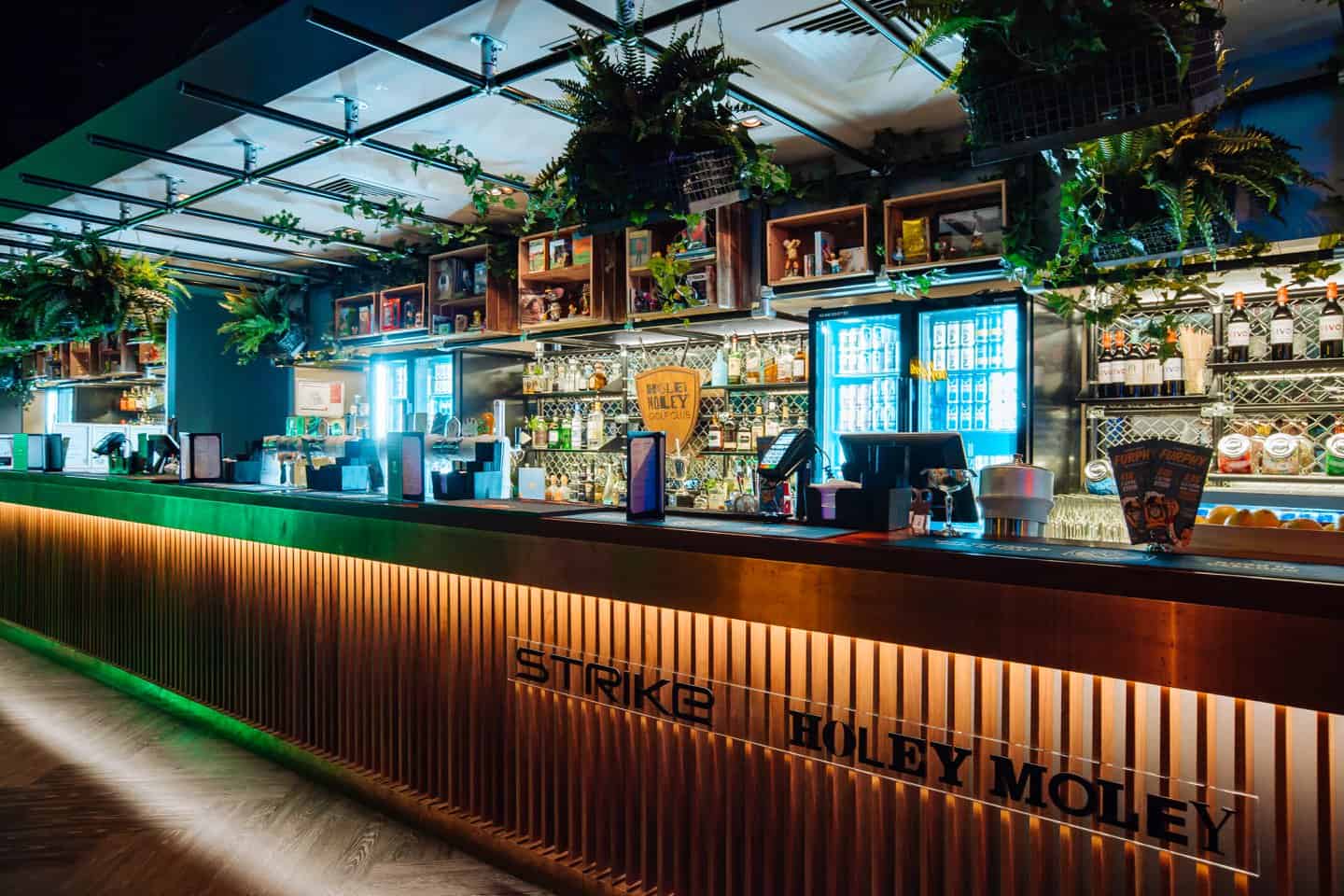 This is putt putt with crazy challenges, shark infested waters and pop culture references such as The Simpsons or Harry Potter (putter). All are welcome prior to 5pm when it then turns into an adult only facility. Food and drink are available on site – set yourself a family challenge!
Check out the Holey Moley website for more information.
Address: 53 Lake Street, Northbridge
Rainy day activities for adults in Perth
Whilst my kids are important to keep entertained (and for my ultimate sanity in getting through these unusual rainy days out), my world would definitely be missing something if I didn't get to enjoy something that was solely for my adult world with friends or partner. There are plenty of things to do in Perth when its raining. Here are some activities that can be enjoyed while in Perth on those less than perfect sunny days or clear nights!
29. The Perth Mint | Perth
Who isn't interested in money….. and with a gold exhibition, rooms filled with precious metals and gold nuggets?! Take an hour long tour of the Perth Mint – you can bring the entire family. This will help keep those rainy day blues to one side and give you the opportunity to learn about MONEY!!
Head to The Perth Mint Guided Tour website.
Address: 131 Horrie Miller Drive, Perth
30. Voyager Estate Winery Tour | Wilyabrup
This is a great rainy Sunday activity!. Although some of the time would be spent enjoying the vineyards, there is the impressive Winery Barrel Hall where you will be able to sample some of the beautiful wines together with a 4 or 7 course lunch experience. This is also a great rainy day activity with friends, so why not get a group together and book in a tastebud extravaganza. Prices start from $155.
For more information, visit the Voyager Estate Winery Tour website.
Address: 41 Stevens Road, Wilyabrup
31. Food and Bar Walking Tour | Perth
This is a wonderful rainy day activity for adults, particularly if you enjoy food, drink and getting to roam the area to explore! This walking tour will take you to some of the best locations in and around Perth City to enjoy food and drink. Bring a camera, pack a brolly for the walks in between and enjoy some of the fun places to enjoy as an adult on a rainy day!
Website: Food and Bar Walking Tour
Address: Perth city
32. Flight Experience | Northbridge
If you dreamed of being a pilot as a kid (and let's face it I've heard this mentioned so many times along with pop star and famous person!), then this is for you! A flight simulator where you get to be the pilot. A fabulous rainy indoor activity and a very different experience!
Check out the Flight Experience Perth website.
Address: 355 Newcastle Street, Northbridge
33. The Pickled Paintbrush | Various Locations
I've mentioned the kids with arts and crafts in an earlier section, but why can't the adults have a go! With step by step instructions so that you uncover the artist in you, coupled with a glass of wine (if you wish), this will be a fun rainy night activity for those budding artists!
Website: The Pickled Paintbrush
Address: Contact via the website for upcoming events and locations.
34. Jazz Cellar | Mount Hawthorn
Famous for its entry point through a red telephone box, this lively vintage location is a great spot to hang out on a rainy day with friends. With three hours of live jazz to listen to and enjoy coupled with food and drinks available, you will be left wanting more!!
Head to the Jazz Cellar website for more details.
Address: Cnr Buxton Street & Scarborough Beach Road, Mount Hawthorn
35. Art Gallery | Perth
Currently under redevelopment until mid-October, this will become a great rainy day activity for adults and children alike. No entry fee, so great if you are on a budget, it remains to be seen what will be include in the new revamped model however if you enjoy works of art and interactive sessions, there will be an abundance of exhibits to enjoy on reopening.
Website: Art Gallery WA
Address: Roe Street, Perth
36. The Nostalgia Box | Perth
As the name suggests, this is a trip back in time for many and not just an activity for the adults but for the entire family (if you wish). This will allow you to play those games from days gone by such as Mario Cart, Pac-Man, Space Invaders and pinball and with over 100 video games available to view.
Website: The Nostalgia Box
Address: Shop 1, 16 Aberdeen Street, Perth
37. Hay Street Mall | Perth
And when in doubt, what better way for adults to spend a rainy day, then …. SHOPPING. With plenty of shops, experiences, cafés, restaurants (and even kids activities if they are coming along), you are sure to manage to enjoy a rainy day at the shops!.
Address: 611 Hay Street, Perth
Rainy day activities for home
OK, so you have read through all my rainy day ideas in Perth and you still don't want to venture out. Fret none, I have also got a great list of things to grab now for any future rainy days in Perth. Just like the Scouts, you will always be prepared!
When you can't get out and about, finding activities at home can be tricky on short notice. Because we know everyone is different, we have compiled a heap of entertaining and interesting activities, including art ideas for rainy day activities in Canberra you can do at home (or in a hotel room!).
38. How to draw cool things drawing guide
Have a budding artist in your midst? Then how about following a step by step instruction book – 'How to draw cool things' which will suit even those just starting out. Includes optical illusions, 3D letters, cartoons are just some of the things they can learn to draw.
39. Be a rubber band engineer
Maybe even a mechanic that loves fiddling and fixing things, this book will help create all sorts of gadgets. You will never believe what they can make with just a rubber band and the ideas between the pages.
40. Get procrastibaking
Baking is always a favourite in my house, so grab a recipe book and get them into the kitchen for a chance to be the next Masterchef!
41. Non boring board games
Why not invest in a different style of board game – definitely helpful in getting them away from those electronic devices! It even includes some team building games for teens.
Get playing with these board games.
42. Learn how to ride a hoverboard
Why not try a new skill – hoverboarding! Spend the time learning how to ride one and impress their friends!.
43. An escape room in a book
Escape rooms are definitely a favourite but if getting to one is a problem then why not try one from the comfort of your own home with this unique book. With just 60 minutes to escape from a labyrinth, you must take on the challenges and solve mysteries to finish the book.
44. Put your time to good use
This selection of books assist in areas that we could all improve upon such as increasing level of happiness and even confidence building books like 'What's my super power'.
Check out this selection of books on highly effective teens.
45. Master a remote controlled car
Building and driving remote control cars is an activity that can start indoors and be taken out when the sun makes an appearance. 4WD's, mini coopers and heavy machinery vehicles are just some of the vehicles you can control or why not try with Lego!
46. Fun things to do when stuck at home
Still can't think of anything, then this book is jam-packed with alternative ideas – you are bound to find something here.
Read up on things for kids to do here.
47. Fly a drone
Kids will love learning how to fly a drone – varying models are available from the basic to something more sophisticated so why not give this activity a go.
Things to do in Perth on a rainy day
Perth rainy day activities are plentiful – but its easy when there is a place to start your research. Hopefully this has helped you identify something that you can all enjoy from rainy day activities kids-style to rainy day activities indoors or even rainy day activities couples-style (even outdoors activities if the weather doesn't bother you!).
It doesn't have to be expensive either, there are plenty of things to do when its raining to keep those kids from getting bored (and lets face it the kids rainy day activities really helps us to reconnect as a family). ENJOY!!
Looking for more things to do in Perth with kids?
Celebrating with kids in Perth?