Did you just search: kid friendly pubs near me? Or pubs with playgrounds near me? I know I have done that before!
That's why we have compiled this huge list of the best kid friendly pubs Sydney, New South Wales – that is, those pubs that welcome children and have playgrounds or play areas so the toddlers and young children can have fun before and after their meal while the adults are talking!
A good pub near you with a play area is worth its weight in gold! #amiright?
Best kid friendly pubs in Sydney
We've broken our list of child friendly pubs in Sydney into six areas of Sydney:
Eastern suburbs pubs,
Western suburbs pubs,
Northern Beaches pubs,
Upper and Lower North Shore pubs,
Northern suburbs pubs and
Southern suburbs pubs.
These are the best family friendly pubs Sydney has to offer. They encourage you to bring your kids! We have listed all the best pubs with playgrounds Sydney has that we highly recommend.
Kid friendly pubs Eastern suburbs Sydney
Coogee Pavilion
We all know that the Coogee Pavilion is kid friendly. It's a wonderful place for your children to have a great time and enjoy the marvelous food. The ground floor is perfect for family get-togethers and casual dining. The menu offers amazing food, and the games arena offers giant magnetic Scrabble, ping pong and much more! This is one of our favourite family friendly pubs in Sydney!
Address: 169 Dolphin Street, Coogee
Ph: 9114 7321
Kid friendly pubs Western suburbs Sydney
the BACKYARD
the BACKYARD is a wonderful place to take your family for a meal. The kids menu has so many options to chose from and has some fun activities too. the BACKYARD offers gelato as a dessert which will defiantly please the little ones.
Address: 14 Ian Parade, Concord
Ph: 9743 1907
The Henson
The Henson offers a wide range of meals for the kids to choose from. It's not just the classic pizza, pasta and chips, they offer much more for the kids to try. There is a kids play room so the little ones don't get bored during your visit.
Address: 91 Illawarra Rd, Marrickville
Ph: 9569 5858
KidsShack
KidsShack is an indoor kids play centre and cafe that offers all visitors a chance to enjoy their time. Their party rooms are said to be one of the best in Sydney. Designed by an international renowned artist, whom was specially flown to Australia to design and hand paint their party rooms.
Address: 283 Homer St, Earlwood
Ph: 8060 6296
Greystanes Hotel – THE Kid Friendly Pub Sydney
The Greystanes has two MASSIVE fenced off playgrounds and a awesome five-storey maze! Next door, there is a paddock of gum trees and a fantastic flying fox that offers a 10 metre flight! On the weekends, there is a jumping castle (weather permitting), and so much more!
Address: 701 Merrylands Rd, Greystanes
Phone: 9631 2266
Hotel Pennant Hills
This restaurant not only serves great food, it also has an awesome indoor kids playground. The play area is split between a toddler area (ages 2-4) and a kids room (5-10 years old). The restaurant has a Gelato Bar and can offer kids parties.
Address: 352 Pennant Hills Rd, Pennant Hills
Ph: 9484 2266
NBC Sports Club – Kid's Backyard
The Kid's Backyard at the NBC Sports Club is an amazing place to take your family. It offers one of Australia's largest jumping castles, Tiki Island. It also includes so much more fun things for kids. Let the kids play, while you can dine in their enclosed verandah dining area.
Address: 166 Windsor Road, Northmead
Ph: 9630 2875
Ettamogha Hotel
How many pubs do you know that feature a rock climbing wall? now, it's at least one! An arcade room is full of machines from basketball hoop challenges to a Pokemon style game. At the Ettamogha Pub, they operate on a system of tokens, witch you can buy from machines, (fifteen minutes on the rock climbing wall is five tokens).
Address: Cnr Merriville & Windsor Rds, Kellyville Ridge
Ph: 9629 1130
Panania Diggers
If you choose to eat with your family at the Panania Diggers, everyone will find something for their needs. The menu offers a variety of meals, with your bistro favorites, as well as salads. As a bonus, kids eat FREE every Monday night for dinner. The restaurant also has free Wi-Fi, but that shouldn't be necessary with the amazing playground, including an train carriage, a fort and much more.
Address: Cnr Marco Avenue & Childs Street, Panania
Ph: 9772 3804
Penrith Panthers Leagues Club
The food at this place will fail to disappoint even the fussiest of eaters! The 'Kids Zone' has been created for any use. You can play, eat in the restaurants, carnivals, shows, parties and much, much more! There are also fun activities such as, Playtime arcade, Aqua golf, iFly indoor skydiving and more! This is one of the best kid friendly pubs Penrith has to offer!
Address: 123 Mulgoa Road, Penrith
Ph: 1800 061 991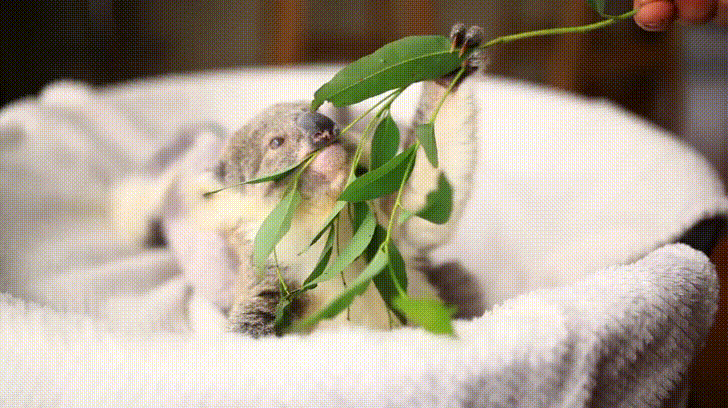 SYDNEY LOCALS BONUS: We've got discounted entry to Symbio Wildlife Park, Sealife, Luna Park, Taronga Zoo and much more. Check out our favourite discounted Sydney kids attractions here.
Related: Best travelling high chair for when you need to feed kids 'on the go'.
Kid friendly pubs Northern Beaches Sydney
Looking for kid friendly pubs on the Northern Beaches? Here's our recommendations:
If you are looking for a lovely pub with a bit of history as well as a kid friendly environment, you cannot go past The Newport on Pittwater. Located on the water with stunning Pittwater views, this northern beaches go-to won't disappoint.
Perfect for large families as well as small with an 'alfresco marketplace feel' so all members of the family from the super casual to the very fussy can choose from their variety of food outlets and experiential areas; each with their own style and personality. We love their huge communal deck surrounded by gardens – and the fact that they are not only kid friendly but they are also dog friendly.
Kiosk Café
Simple breakfast menu, smoothies, juices, fresh-baked bakery delights, and coffee from Will & Co. The Kiosk has share platters and dishes of meats from their French rotisserie.
The Shack
At The Shack you can take your pick from a range of mouth-watering burgers, fish and chips, salt and pepper calamari, as well as seasonal salads and grilled options, and, of course, there's the kids' menu.
Vinnie's Pizza
These guys also make a amazing wood fired pizzas. You can watch the team fire the stove and deftly prepare hand-made pizzas until the late-night hours. The antipasto platter and Nutella calzone are also not to be missed.
The Seafood Market
For the seafood lovers, pop over here for some freshly shucked oysters, prawns and a selection of seared seafood salads and Asian inspired noodle dishes.
Entertainment for kids
They also have a large 'gymnasium' that provides the perfect entertainment for the kids with giant-sized games such as Jenga and connect four, ping-pong, magnetic scrabble, a bowling alley and more. With discounted meals on various days for kids as well as um's groups and school holiday activities, it;s easy to see why this is a family favourite of the Northern Beaches! Make sure to drop in on the weekends too for activities ranging from face painting to live reptile demonstrations.
Address: 2 Kalinya St, Newport
Ph: 9114 7337
The Belrose Hotel
The Belrose Hotel offers a massive variety of meals, including bannana bread, pizza and so much more. The kids can have fun with their school holiday activities such as dance, arts and craft and even a magic show! The kids will love it!
Address: 5 Hews Parade, Belrose
Ph: 9451 8585
Kid friendly pubs Upper and Lower North Shore Sydney
Looking for kid friendly pubs north shore style? Here are our suggestions:
Hunters Hill Hotel
The Hunters Hill Hotel is an amazing place to take your family for breakfast, lunch or dinner. There is even face painting and magician, along with kids eat FREE on Monday and Wednesday and much more! There are kids entertainers from 6-8pm on Saturday, and 12-3pm on Sunday.
Address: 64 Gladesville Rd, Hunters Hill
Ph: 9817 2188
Kid friendly pubs Northern suburbs Sydney
Here is our list of kid friendly restaurants in the Northern suburbs of Sydney.
The kids will love it at the Ranch Hotel. With a outdoor playground, ping pong tables, a kids club, and much more. The Ranch Hotel will fail to disappoint. With wonderful food on the menu, it will please even the fussiest of eaters.
Address: Cnr Epping Rd & Herring Rd, North Ryde
Ph: 9887 2411
The Greens North Sydney
If you choose to visit the Greens North Sydney for any event you will thoroughly enjoy your time their. They have a massive yard for the kids to run around, and the restaurant offers multiple different rooms for different occasions. The food is great as well. This is a fabulous kid friendly pub in Sydney
Address: 50 Ridge St, North Sydney
Ph: 9245 3099
Castle Hill RSL
The Castle Hill RSL is an incredibly child friendly, relaxed environment where all visitors can have a wonderful time. There is a new fabulous undercover play area at least four storeys high!
Address: 77 Castle St, Castle Hill
Ph: 8858 4800
Kid friendly pubs Southern suburbs Sydney
Sydney, New South Wales is jam packed full with excellent eating out with kids options. Why not try them all!?
Looking for more things to do in Sydney with kids?
Celebrating with kids in Sydney?